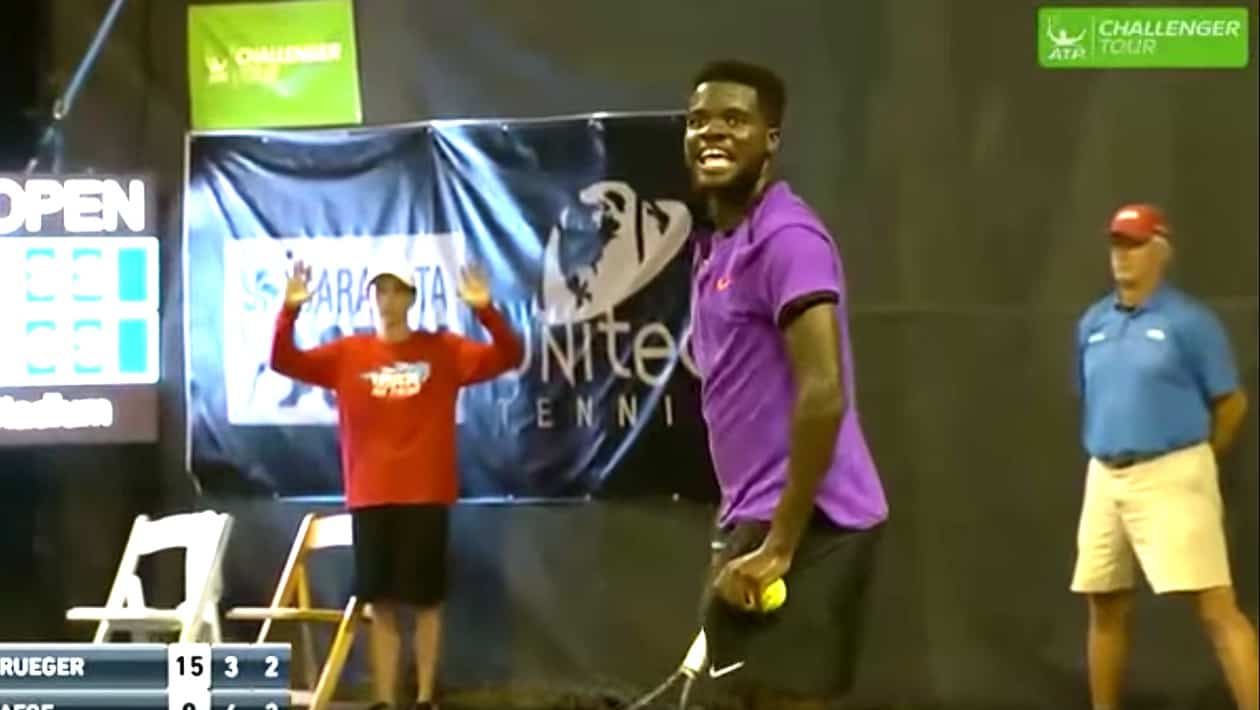 A match between Frances Tiafoe and Mitchell Krueger at the Sarasota Open was disrupted on Tuesday by the orgasmic sounds of people having sex.
Players and announcers stopped (at around :15 seconds into the below clip) to verify that, yes, what they were hearing were the sounds of joyous, sexual moaning.
Said the announcer: "Well that is…the most bizarre situation. I don't know how to put this folks but somebody's phone going off in the stands. And it was an adult video."
Then later (around 1:50) the sounds are heard again.
"I still hear it," said the amused announcer. "It's still going. What is going on?"
"It can't be that good!" yelled Tiafoe.
"Nope that's not a phone," the announcer realized. "That's an apartment across the lake."
Watch:
https://www.youtube.com/watch?v=jVfZJFNYF0s
Tiafoe later tweeted:
never seen something more real it was amazing

— Frances Tiafoe (@FTiafoe) April 19, 2017