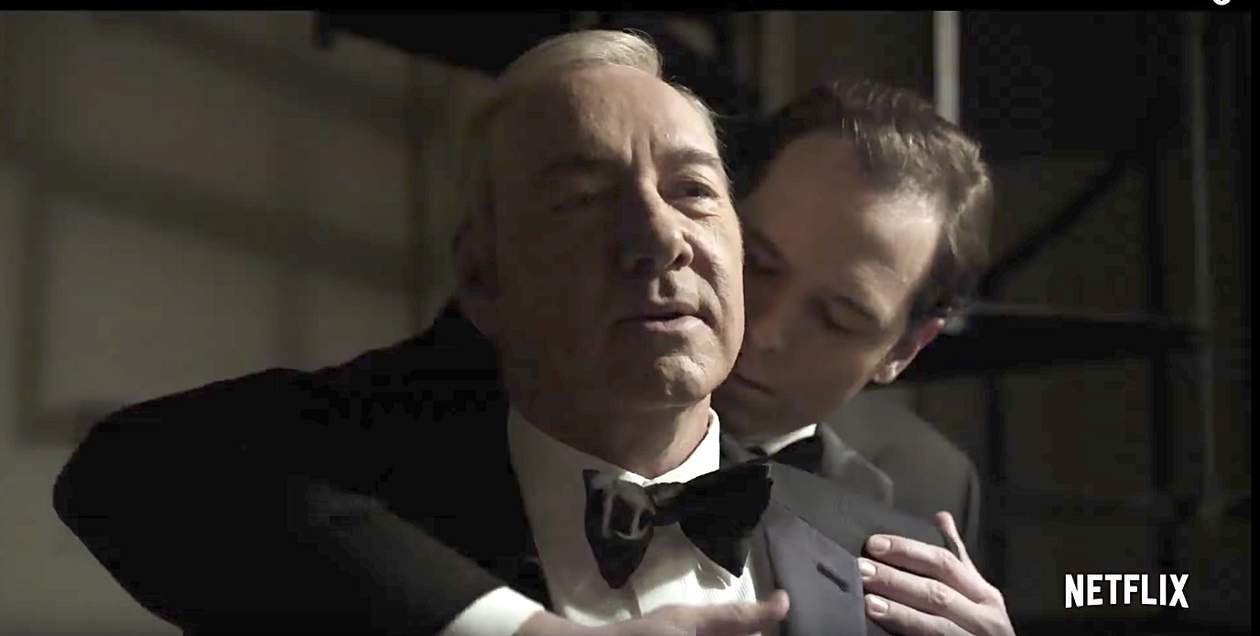 There's lots packed into Netflix's Season 5 House of Cards trailer including further mining (RIP Meechum) of Frank Underwood's sexual orientation.
Underwood is seen interacting intimately with an unknown man several times in the trailer, but the most intimate moment (pictured above) shows the man nuzzling Underwood's neck.
Season 5 premieres on May 30.
Watch: