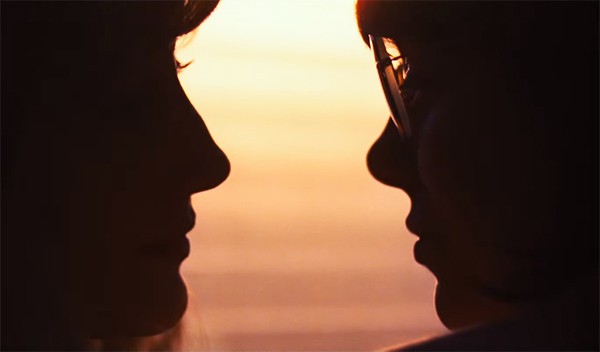 The greatest appeal of Battle of the Sexes is that it does not shy away from private struggles as a counterpart to the public spectacle of the 1970s landmark tennis event of its title.
When it comes to tennis hero and queer icon Billie Jean King, that means shedding a light on just what it must have meant to the 12-time singles Grand Slam champion to deal with the challenges of the closet as well as the court. Also, tennis fans rejoice: this film delivers a (scarce) faithful and exciting treatment of your noble sport!
The film is directed by husband-and-wife team Jonathan Dayton and Valerie Feris—a collaboration of the sexes—best known for their 2006 Best Picture nominee Little Miss Sunshine, which also featured an empathetic Steve Carell, then as a quietly despairing gay academic, now cast in the role of Bobby Riggs as an affable, though flawed, showboating tennis veteran missing the spotlight. Emma Stone is pitch-perfect in her no-nonsense, thoughtful portrayal of King, who in 1973 took on the task of facing former pro Riggs in a highly publicized clash at the Houston Astrodome, billed as the "Battle of the Sexes" amid a roiling backdrop of growing feminist consciousness and reactionary pushback.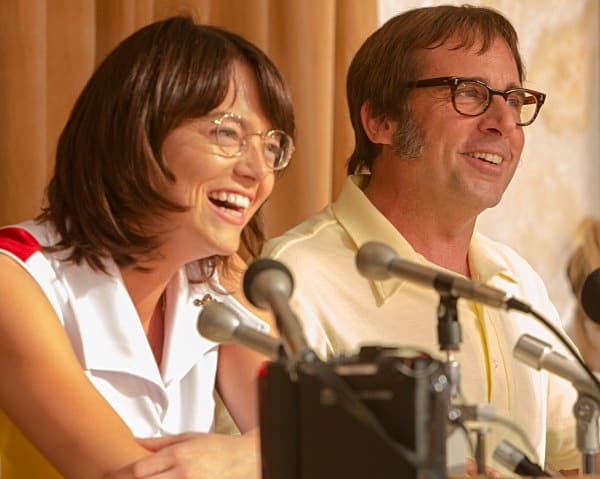 But rather than launch directly into the proceedings, Battle of the Sexes takes the time to peel back the several professional and interpersonal layers surrounding the clash. Screenwriter Simon Beaufoy—who also penned 1997 Best Original Screenplay nominee The Full Monty and 2008 Best Adapted Screenplay winner Slumdog Millionaire—deftly handles the complicated context.
Women's tennis had just taken a high-profile, risky foray into its own professional tour, the Virginia Slims Circuit formed in 1970, that would in short order evolve into today's Women Tennis Association. The split was provoked by tournaments offering as much 8 to 12 times as much prize money to the men, often unapologetically, as seen when Jack Kramer, a polished but arrogant Bill Pullman, shrugs his shoulders when the women complain.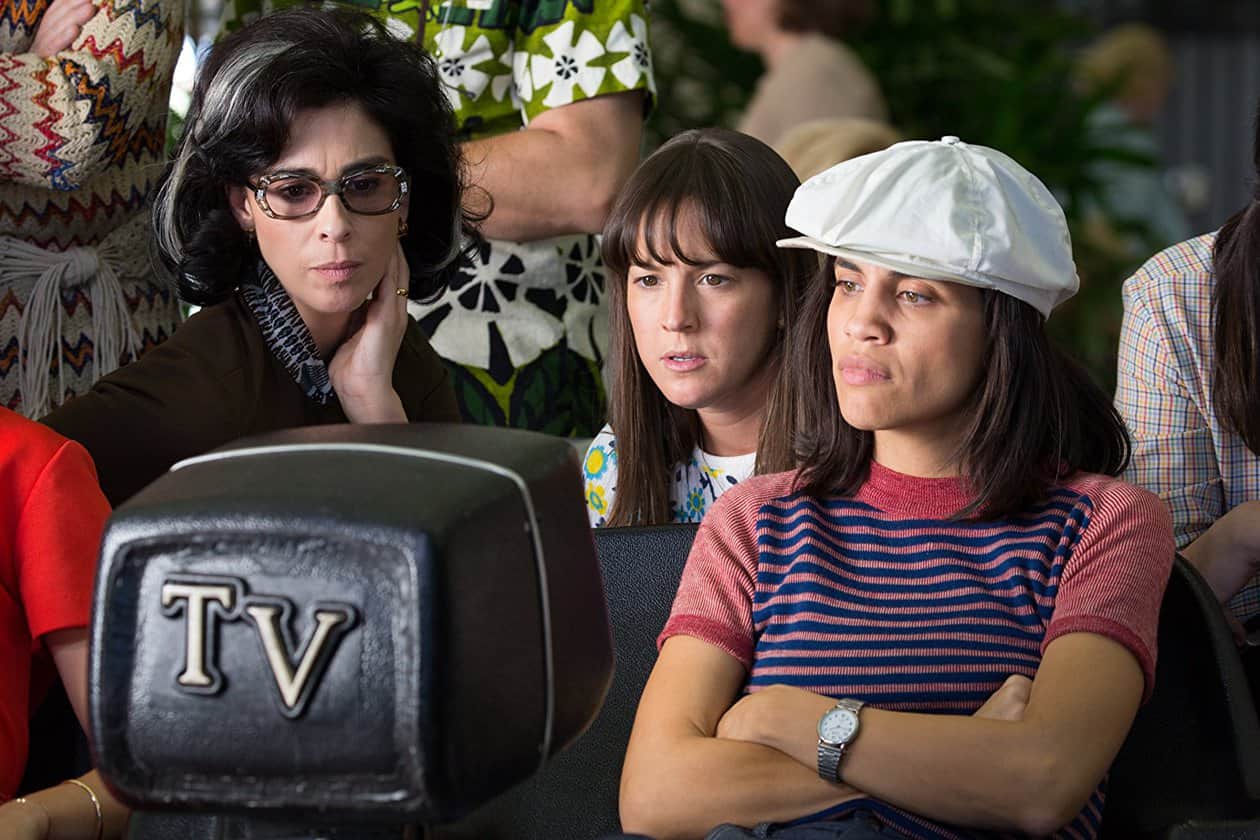 Sarah Silverman is in her element as wisecracking tough gal Gladys Heldman, who played godmother for the "Original 9" as they hustled to make their new circuit succeed under the less-than-savory sponsorship of a tobacco company. Natalie Morales offers up a brash and assertive Rosie Casals, a Latina tennis star who would later square off with Howard Cosell in the live broadcast of the exhibition.
The exhibition comes about when Riggs takes exception to seeing women's tennis players push for equal, fairer pay. Or does he? Riggs was a notorious gambler, and the film takes a look at how his addiction nearly cost him his marriage (to a dignified and long-suffering Elizabeth Shue as his wife Priscilla) and also led him to gun for the high stakes of such a provocative and prominent match-up as a retired pro against the best of the current crop of women's tennis.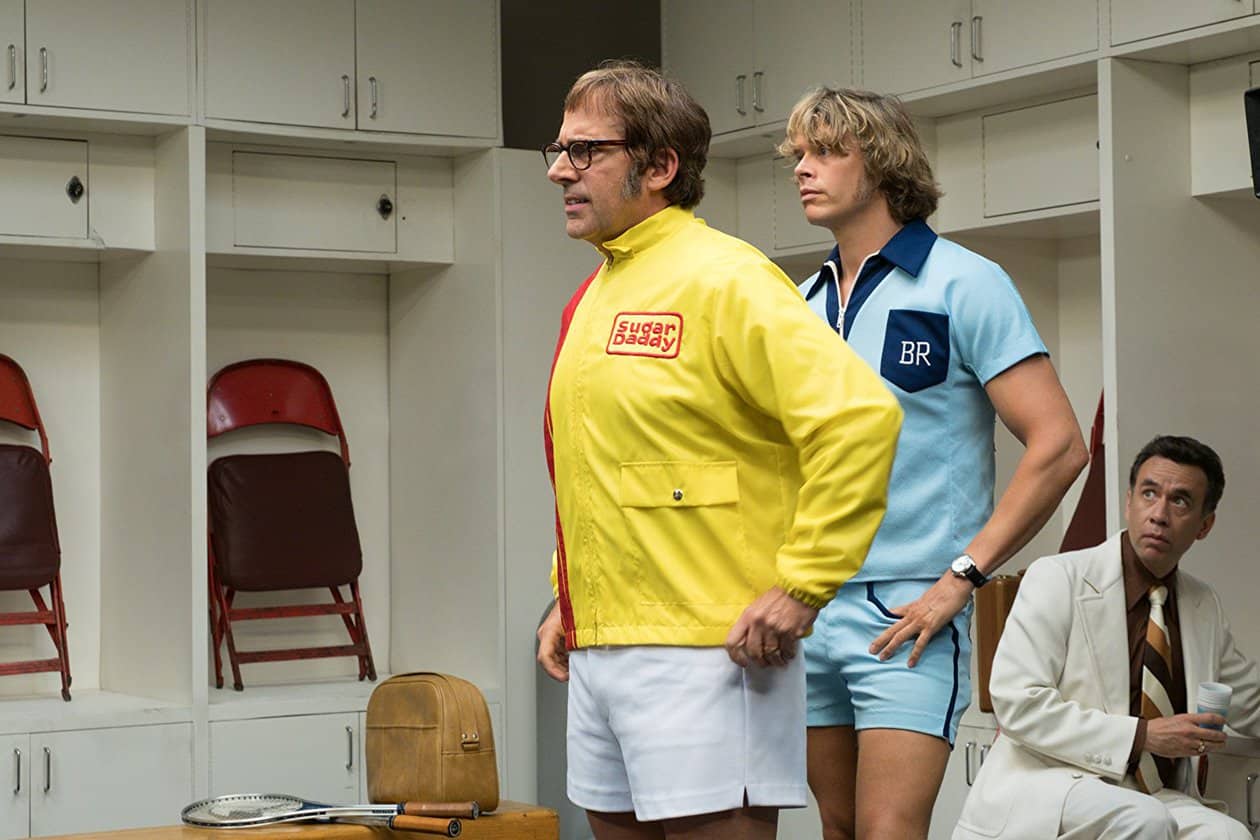 Enter tennis champion Margaret Court, the first to accept his gambit. The name is surely familiar to even non-tennis fans, because the Australian proselytizer has repeatedly taken aim at the LGBTQ community, even as her country grapples with a misguided postal survey on whether same-sex marriage should be legalized, a debate she has predictably weighed in on with hurtful hyperbole.
Dayton and Feris, in a Q&A at a screening in New York's Cinepolis, confessed that they were initially a bit uncomfortable with painting a blunt picture of Court even then as a nemesis for Billie Jean not only on-court but off-court due to the latter's sexuality and the former's judgment thereupon, but that her outbursts in 2017 ultimately confirmed their decision for them.
And a statuesque and frosty Jessica McNamee coolly lives up to the billing. In a memorable scene, her eyes nearly bug out when she suspects that newcomer Marilyn Barnett (an effective Andrea Riseborough), hairdresser to King, is also sexually involved with her. "Do you know who that woman is?" she snarls to her husband as they spy from their car. "That's her lover." Viewers might well later be satisfied to watch Court soundly defeated by Riggs, which provokes King into next agreeing to play him next in order to strike back for women's tennis and women in general.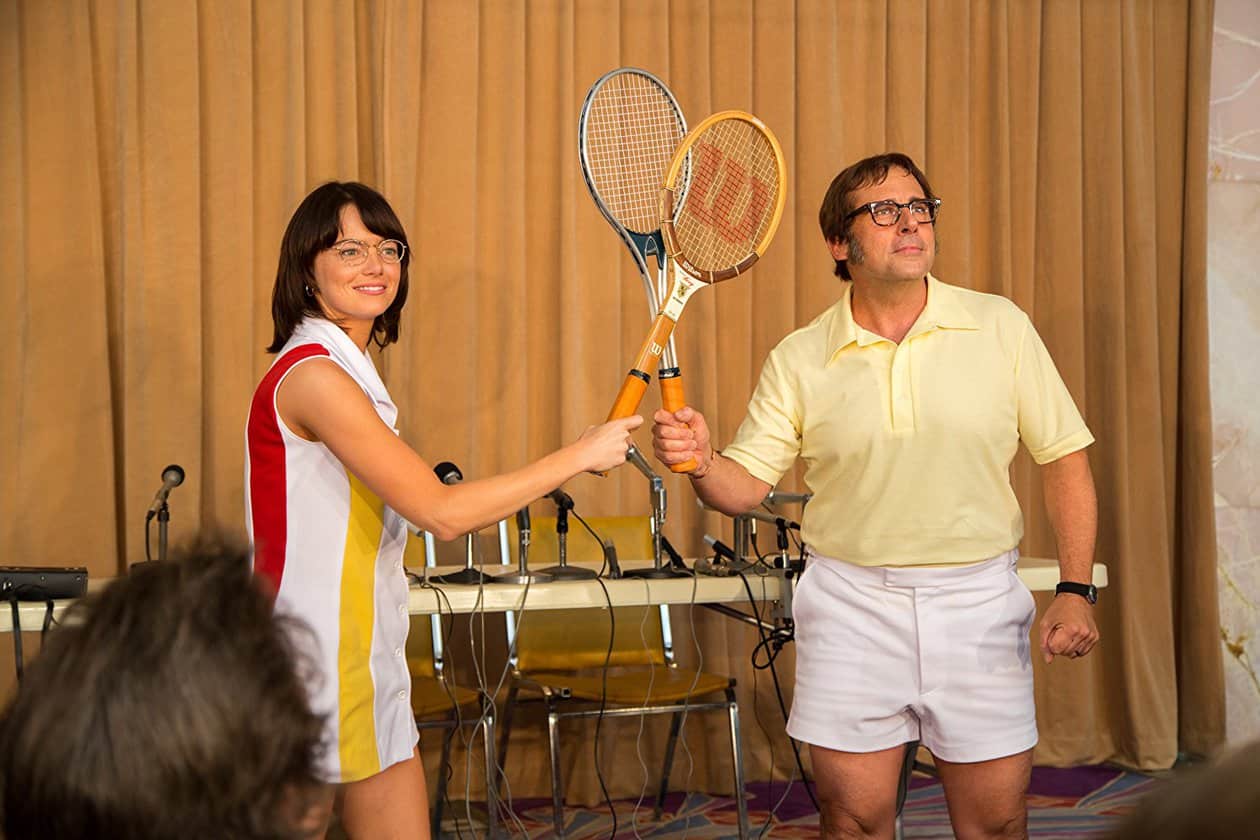 The Marilyn and Billie Jean story would ultimately turn sour several years later and lead to King's outing in a lawsuit, but the film tenderly and sensitively treats the then-new relationship as the one that leads King on a road to self-discovery. She loves her husband Larry (the dashing, chiseled and kindly Austin Stowell), but is drawn to to the self-assured Marilyn, who awakens her sexuality and leads her to reassess her perceptions of herself.
On that note, Alan Cumming as the fascinating figure of larger-than-life Ted Tinling, an openly gay women's tennis clothing designer, provides not only charming comic relief with coy French asides, but acts as a queer confidante for real-life pal King. His words late in the film to a triumphant yet still conflicted Billie Jean offer a real "It Gets Better" message — as Dayton and Feris state was their intention —as relevant now as it ever was.
All images: 20th Century Fox Film Corporation.