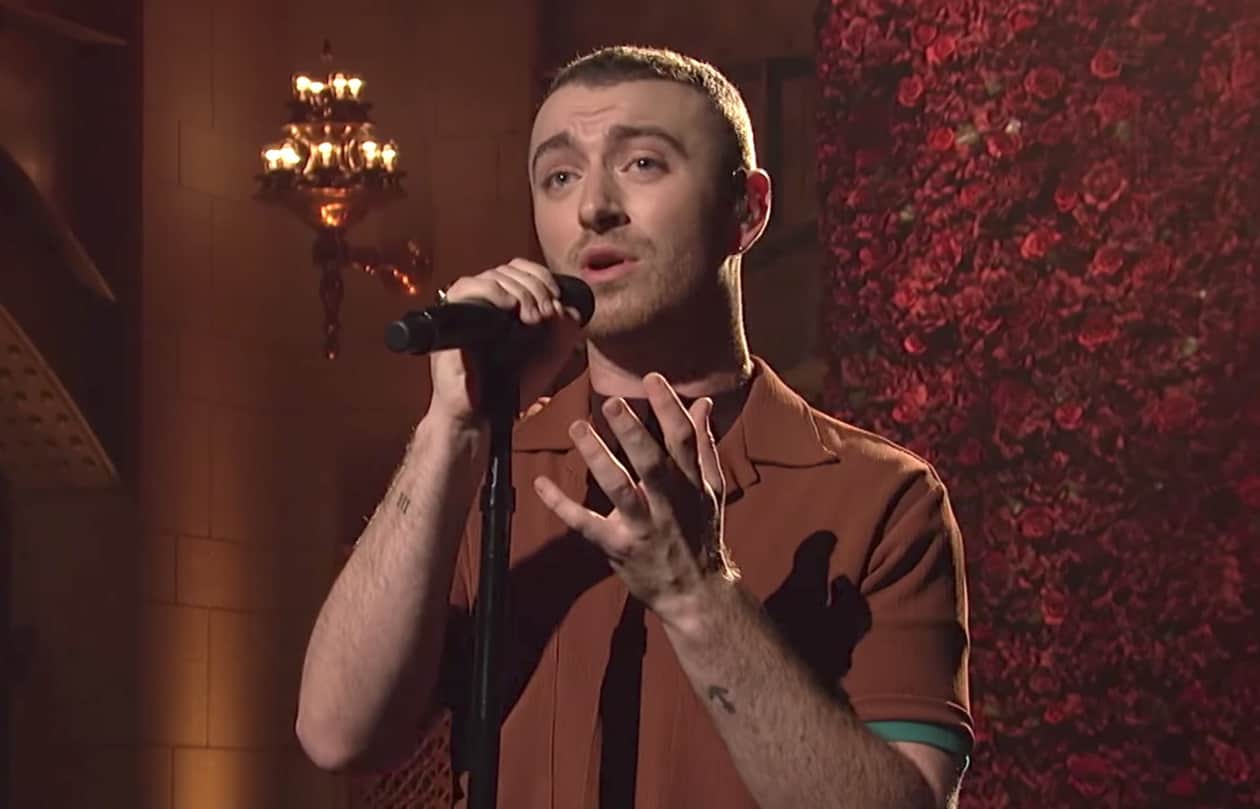 Sam Smith, who performed two tracks from his new album on Saturday Night Live over the weekend, sat down with an Australian TV show on Monday morning and voiced his support for marriage equality amid a nationwide postal vote on the issue.
Said Smith: "We shouldn't be having this discussion in 2017. But it it great that it is happening. Yeah, I'm so happy."
Smith was recently spotted in NYC kissing recently-out 13 Reasons Why actor Brandon Flynn.
Smith performed his tracks "Too Good at Goodbyes" and "Pray" on SNL.
Smith told Billboard that the track "Pray" was inspired by time spent in Iraq with the ­charity War Child:
"I spent five days in Mosul and came back ­embarrassed that I had known so little about the world and other people's lives," says Smith. "I went back to that great Nina Simone quote, that it is important to speak about the times you live in. I hadn't done that; I'd just written a bunch of songs about love. So I wanted to write about how I'm now starting to open my eyes, at 25, to what is going on in the rest of the world, and that it's not always pretty."
Smith also continued to complain about his dating life:
"I do feel I'm a bit behind in my relationships," he confesses. "I wish I'd been in a long-term relationship by this age. But then, I didn't move to London until I was 19. I'd grown up in an area where I was the only gay guy in school, the only gay guy in my village. I'd definitely be emotionally richer now if I'd had a long-term ­relationship, but if it wasn't easy while I was growing up, it's hardly going to be any easier for me now, is it?"
Watch his performances: