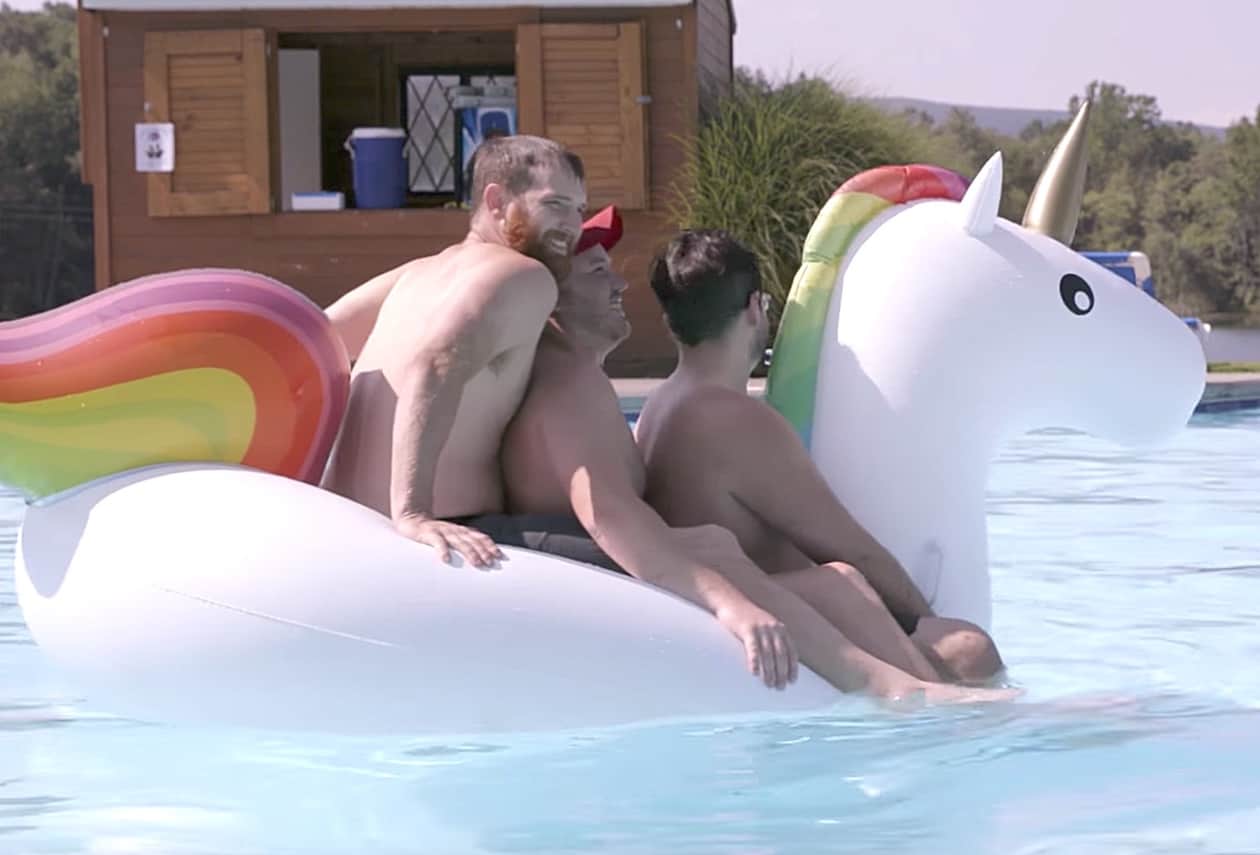 "Liberal Redneck" Trae Crowder, known for expounding on topics like Trump, the Republican Convention, Hillary's emails, and transgender bathrooms, brought his fellow redneck comedians Corey Ryan Forrester and Drew Morgan to perform at "The Gathering", a gay naturist retreat in the Poconos.
Forrester and Morgan initially thought "naturist" meant something having to do with conservation, and didn't know that it would mean everyone would have their dicks out.
But the trio let their liberal hang out, and learned a bunch in the process.
Check it out HERE (warning: work-unfriendly).