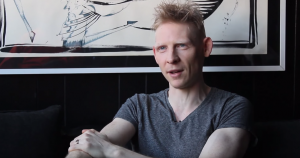 This past Tuesday, New York police officers and agents of the Department of Homeland Security raided the Manhattan offices of Rentboy.com. Federal authorities also arrested the company's CEO and six other executives accusing them of prostitution among other charges.
From our own Ari Ezra Waldman's legal perspective on the raid:
Setting aside the broader discussion over (de)criminalizing prostitution, this story is another example of how we have to accept that internet life is part of "real" life, subject to the same laws as offline transactions and the cause of very real harms to real people. Rentboy.com cannot escape liability simply because it tossed up a disclaimer saying none of its advertisements are for sex-for-pay. Websites that facilitate prostitution still promote the same culture of victimization that New York has decided is bad enough to merit restricting the freedom of voluntary sex workers.
But as we continue to debate whether sex work should be a crime and whether the raid was handled properly, it's important to keep in mind those escorts and their families whose livelihoods depend on this line of work.
In this video "The Politics of Sex" by Jake Jaxson, former RentBoy Rob Yaeger shares his own story why he decided to get into escorting.
From the video's description:
And to all the judgmental moralizers, self haters, double speakers, and glass housers, watch this and ask yourself before you pick up that next rock. Are you now and will you ever be half the man that Rob is? Before you again say one thing and do another, ask yourself if your clever wordsmithing will ever match up to the selflessness of this man.
https://www.youtube.com/watch?v=ZzmzBn5nKQw&feature=youtu.be