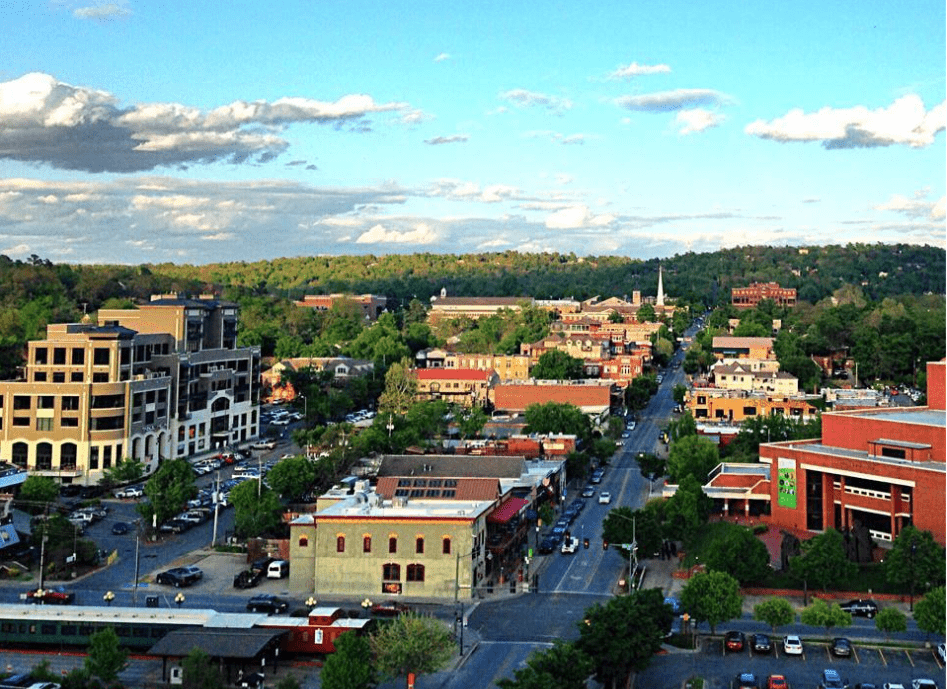 Anti-LGBT discrimination is illegal again in Fayetteville, Arkansas.
The city's Uniform Civil Rights Protection ordinance took effect Saturday, after a judge on Friday denied opponents' request to prevent its enforcement during their ongoing lawsuit against it.
The Fayetteville City Council first passed an LGBT-inclusive nondiscrimination ordinance in August 2014, but voters narrowly repealed it last December, by a margin of 52 percent to 48 percent. Opposition to the ordinance was led by, among others, Josh Duggar.
After it was repealed, officials rewrote the ordinance, adding exemptions for churches, religious schools and daycare facilities, as well as religious organizations of any kind, according to The Fayetteville Flyer.  In September, voters approved the amended ordinance, 53 percent to 47 percent.
In the meantime, opponents of the ordinance filed a lawsuit alleging it violates the anti-LGBT Intrastate Commerce Improvement Act, passed earlier this year by the Legislature, which prohibits cities from adding protected classes to nondiscrimination ordinances that aren't included in state statute.
The Northwest Arkansas Democrat Gazette reports on Friday's hearing:
Travis Story, attorney for Protect Fayetteville, said the law intentionally "strips away" the freedoms of religion and conscience from Fayetteville residents who have religious objections to homosexuality or being transgender.
He also explained the reasoning behind the overarching lawsuit, which claims the law was improperly approved and sent to voters and violates Arkansas Act 137. The act passed earlier this year and states cities can't enact civil rights protections "on a basis not contained in state law."
"We know that if somebody were to exercise their religious rights, they would be subject to this law," Story said, invoking the example of a bakery that would be penalized for refusing to bake a cake for a same-sex marriage ceremony."
Fayetteville City Attorney Kit Williams countered that the ordinance doesn't violate the Intrastate Commerce Improvement Act because sexual orientation and gender identity are included in other state statutes:
State laws on bullying, domestic violence shelters and birth certificates for transgender people provide the needed "basis" for Fayetteville's ordinance, he said.
Williams also contended Act 137 can't be interpreted to prevent the ordinance without violating the U.S. Supreme Court's 1996 Romer v. Evans decision, which declared states couldn't explicitly ban protections for lesbian, gay, bisexual and transgender people.
Several other Arkansas cities have also passed LGBT protections despite the Legislature's attempt to ban them.