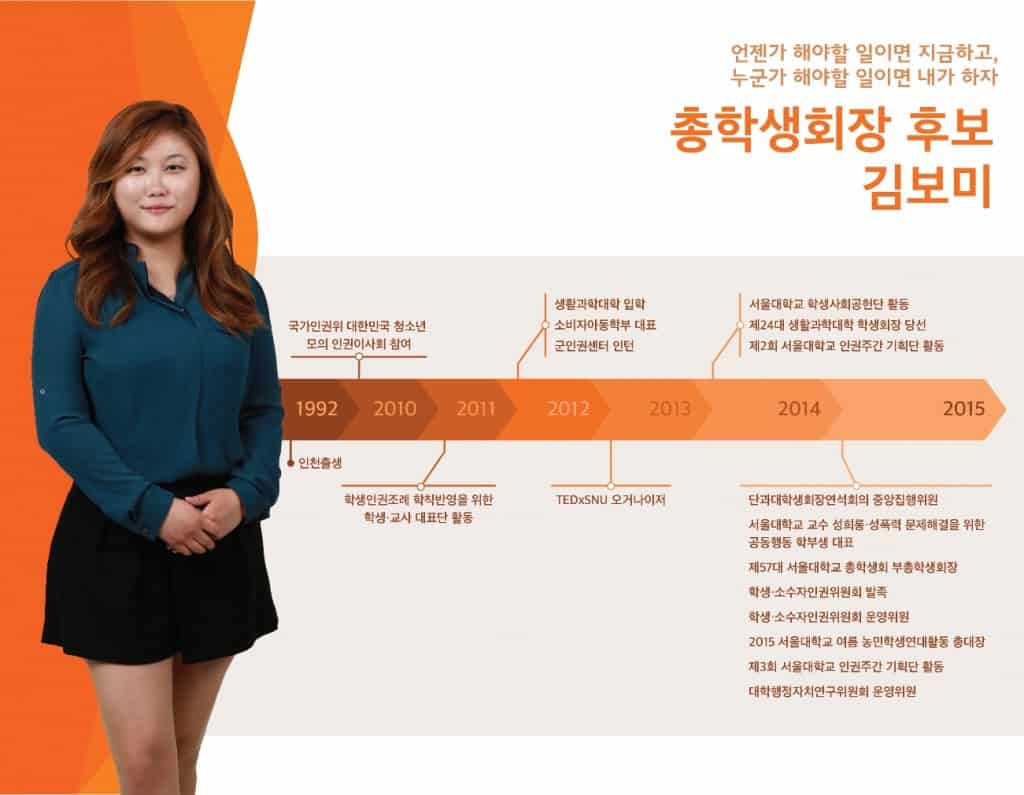 Kim Bo-mi, a consumer and child studies major at Seoul National University in South Korea, made a stunning announcement this week that subsequently brought down the website of the school newspaper when the text of her speech was posted online.
"I want the world to be a place in which people who work hard do not suffer," Kim said during her speech. "I want this to be a world in which no one has to fit under a label of what is 'normal.' I want this to be a world in which people can love themselves for who they are and in which they can live confidently. That's why I am telling you. I'm a lesbian."
According to South Korean outlet News1, Kim had the support of the 40-or-so students present at the meeting. When the full text of her speech hit the website of the university's student newspaper, the Seoul National University Journal, Thursday, heavy traffic brought down the site…
…"The fact that I'm a lesbian is just another piece of who I am," she said. "The things I believe in, the things I've done as vice president, and the things I want to accomplish in the future — those things will not change."
Kim is running for the office unopposed, and is the current student body vice president. Sexual harassment and abuse by professors, as well as civil rights issues are what she has focused on during her time at Seoul National.
Kim's campaign slogan "Moving As One Toward Diversity" has been borne out in her actions:
"The image and the direction I envision for this school is of a space in which we can exist as ourselves, and as a society in which that in itself is accepted as beautiful. That's the reason I'm coming out today."
Gay rights has been on the rise in South Korea.
In an interview with The San Francisco Examiner in 2014, Seoul mayor Park Won-soon became the first mainstream South Korean politician to endorse gay marriage.
Despite that personal endorsement, Park was the target of a demonstration by LGBT activists last December after he declined to include LGBT protections in the city charter.
In June, Christian protesters tried but failed to shut down LGBT Pride celebrations in Seoul.
Still, there are few out celebrities in the nation. In July, South Korean gay rights activist and film director Kim Jho Gwang-Soo, one of few openly gay public figures in the nation, sued the state for refusing to recognize his 2013 same-sex marriage. Kim and his partner Kim Seung-Hwan took their fight for recognition to a district court in western Seoul. The hearing marked the first time a same-sex couple in South Korea has sought legal status for their marriage.