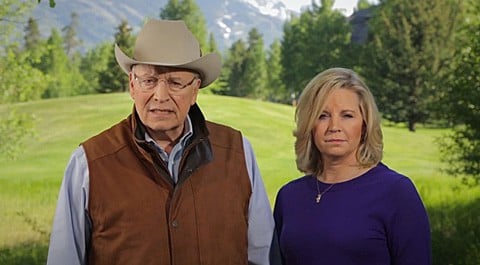 Liz Cheney, the daughter of former VP Dick Cheney, is planning on making another run at the U.S. House of Representatives this year following a failed Senate campaign in 2013. Cheney abandoned her campaign in early 2014 citing "health issues" in her family.
The AP reports:
Liz Cheney has filed federal election documents showing she's running for Wyoming's lone seat in the U.S. House of Representatives. Campaign officials say she plans to formally announce Monday in Gillette, Wyoming. Cheney couldn't immediately be reached for comment.
Cheney made headlines in August 2013 when she came out aggressively against gay marriage, despite the fact that her sister is gay:
"I am strongly pro-life and I am not pro-gay marriage," Cheney said in a statement, adding that she believed "the issue of marriage must be decided by the states, and by the people in the states, not by judges and not even by legislators, but by the people themselves."
It's likely not to be an issue in her new campaign.