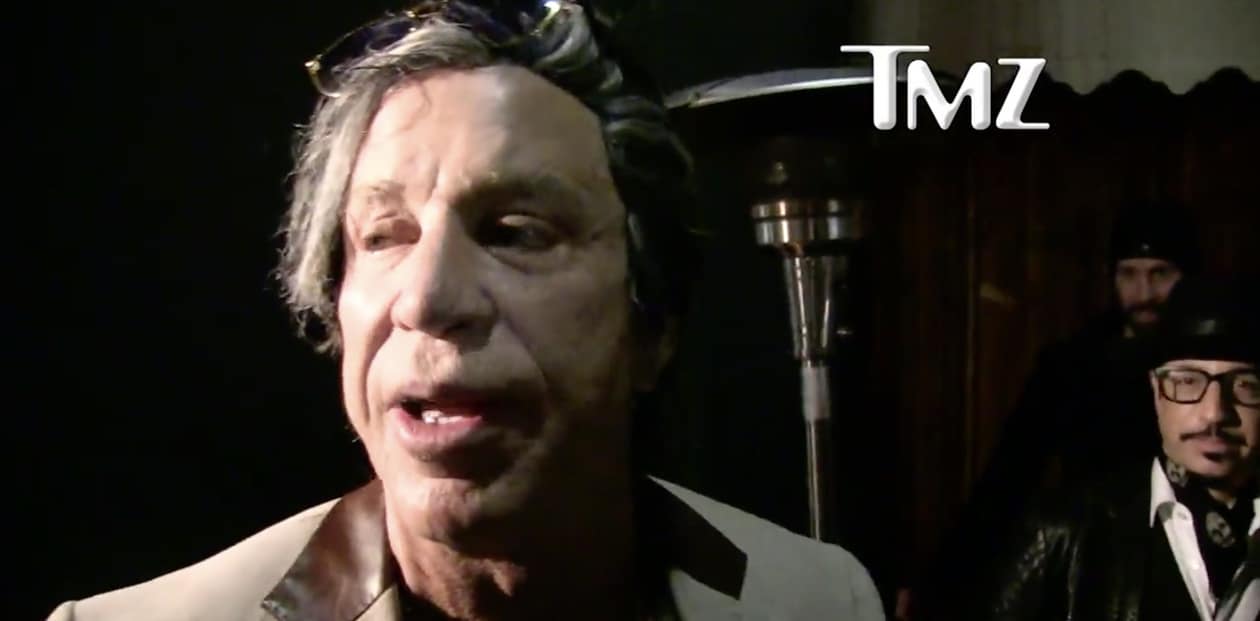 No stranger to boxing, Mickey Rourke was asked his thoughts about Manny Pacquiao's homophobic remarks outside a West Hollywood nightclub on Friday.
Said Rourke: "I think they were wrong and out of place and I think that we all got to watch what we say. That was from the Old Testament he was quoting, so you got to give him a little bit of room. But I got a lot of gay friends. I'm a little bit gay myself."
Rourke then asked a fan for a kiss.
Watch:
Nike dumped Pacquiao on Wednesday after the boxer-turned-politician sort of apologized for remarks he made saying that gay people are worse than animals. Pacquiao, a current member of Philippines' House of Representatives who is now running for one of 12 seats in the country's senate, made the remarks in a TV interview.
Said Pacquiao: "It's common sense. Do you see animals mating with the same sex? Animals are better because they can distinguish male from female." He added, "If men mate with men and women mate with women they are worse than animals."
The statement caused swift reaction from the sports world, with Magic Johnson vowing to never watch a Pacquiao fight again.
Said Johnson:
"I applaud Nike for terminating Manny Pacquiao's contract after his derogatory statements that gay people are worse than animals. Fans of all walks of life including gay fans supported May/Pac fight putting $100M in his pocket. I guess to him their money is still green. I won't be watching another one of Manny Pacquiao's fights."
After being dumped by Nike, Pacquiao posted a message to Instagram citing a verse from Leviticus which calls for men who have sex with men to be put to death.
He later defended the posting, saying:
"What I am saying is right. I mean I am just stating the truth, what the Bible says…I'm happy. I'm always happy because God is with me."