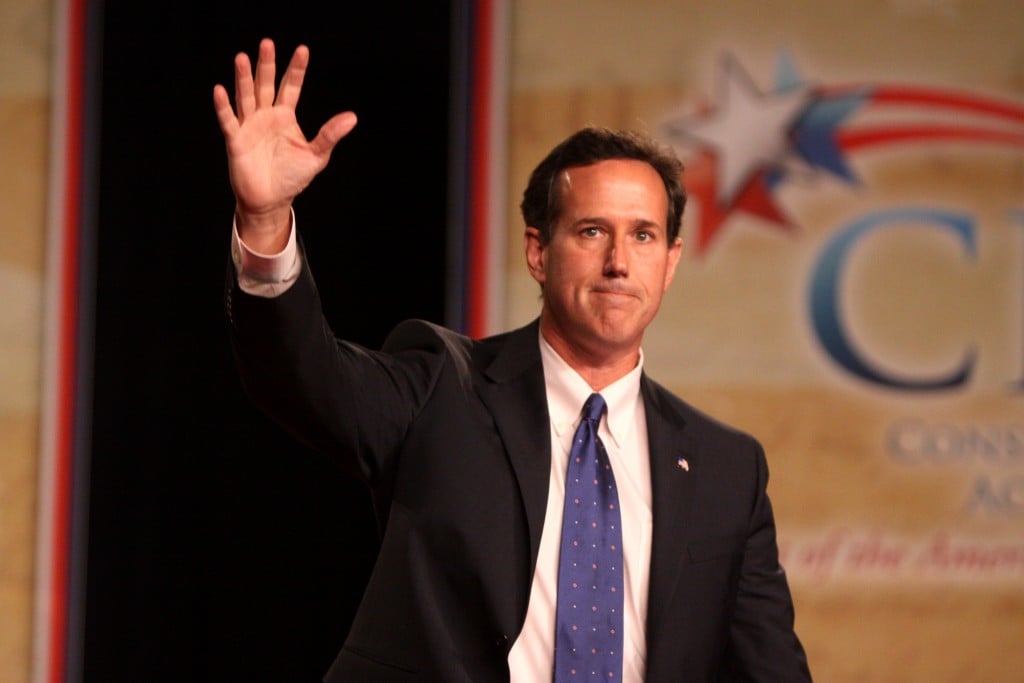 Rick Santorum, former U.S. Senator from Pennsylvania, will announce Wednesday night that he is suspending his campaign for the presidency.
Sources close to the Santorum campaign leaked the news to CNN just days after Santorum's anemic performance in the Iowa caucuses, which he won in 2012.
Santorum will reportedly endorse a fellow GOP candidate tonight when he officially announces the end of his presidential bid, though it is unclear who that will be.
He is the third Republican presidential candidate to drop out after Monday's caucuses. Mike Huckabee ended his campaign that night, and Rand Paul suspended his campaign Wednesday morning.
The Santorum sources did not say whom Santorum would endorse. When asked about a possible endorsement, Florida Sen. Marco Rubio said he hasn't spoken to the former Pennsylvania senator on Wednesday.
"I think he's fantastic," Rubio told CNN's Dana Bash.
CNN also made this note about Santorum's stance on gay rights:
"…Santorum's campaign was poised to learn from elements that overshadowed his bid in 2012, when the Pennsylvanian focused on social issues almost to a fault. He made a pointed effort to not get dragged down by controversial comments about homosexuality — which included a comparison to bestiality — that helped hamstring his earlier bid."
While Santorum may not have fomented his anti-gay vitriol with quite the same fervor as he did in 2012, there is little doubt that Santorum was more than happy to discuss his anti-gay views this go-around. While campaigning during this election cycle Santorum said he would defy SCOTUS and enforce DOMA, pledged to sign a federal "religious freedom" bill that would make anti-LGBT discrimination legal nationwide, and compared gay marriage to slavery at one of the GOP kids' table debates. He also spoke with Rachel Maddow in an attempt to clear up his infamous "man on dog" comments comparing homosexuality to bestiality from years prior. In the end he would only say that those remarks were "flippant."
Watch a news report from CNN on Santorum's impending announcement, below.