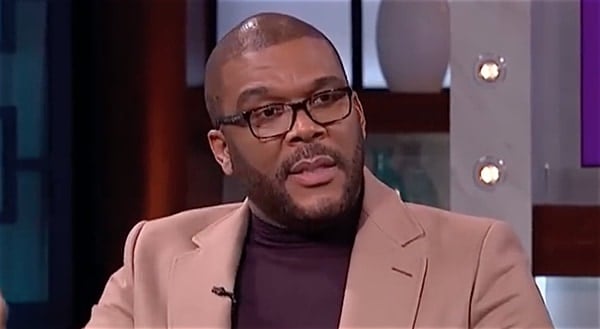 Tyler Perry Studios, which has a massive production facility in Atlanta and is planning another one at the site of the former Fort McPherson army base, is the latest entertainment company to come out swinging at the anti-gay "religious freedom" bill sitting on Governor Nathan Deal's desk.
"At Tyler Perry Studios, we believe in inclusion and equality for all people," a spokesperson for the studios said Friday.
"We do not tolerate bigotry, division and discrimination," added the spokesperson for the man behind the successful Madea franchise and OWN's  biggest shows For Better or Worse and The Haves and Have Nots. "We have tremendous confidence in Governor Deal's leadership and ability to continue to lead our great state forward and urge him to veto this bill."
Other major organizations that have spoken out against the legislation include Apple, the Atlanta Braves, the Atlanta Falcons, the Atlanta Hawks, Dell, Disney, the Dow Chemical Company, the Georgia Chamber of Commerce, Hilton, Intel, Intercontinental Hotels, Live Nation Entertainment, Marriott, Marvel, MailChimp, the Metro Atlanta Chamber, Microsoft, the NFL, Paypal, Salesforce, Square, Time Warner, Turner, Twitter, Unilever, The Weinstein Company, Virgin, and Yelp.
AMC, Viacom, Starz, 21st Century Fox, Lionsgate, Netflix, CBS, Sony, Comcast, and MGM have also joined the charge.