NO VOTES. Ivan and Eric Trump blame "onerous" New York voter registration rules on failing to register. "I'm an independent, and I've always voted based on the candidate as opposed to based on the party, and it was actually a very interesting experience. So, we're not a family of politicians. We haven't been in politics very long. New York has one of the most onerous rules in terms of registration and it required us to register a long time ago, almost close to a year ago. And, we didn't do that."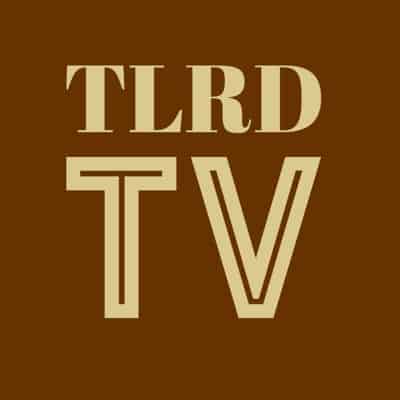 LYIN' TED CRUZ. Ted Cruz claims he denounced "kill the gays" pastor, but he didn't: "He was an individual I didn't know, I'd never met him," Cruz said of Swanson. "I went to a conference on religious liberty because it is an issue I care very much about. After the conference, his comments were drawn to my attention and I denounced them at the time, I think they're wrong, I totally disagree with them. I didn't know this fellow and when I saw what he said, I came out publicly and said I disagree with what he's saying."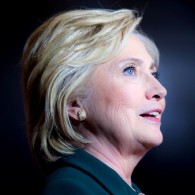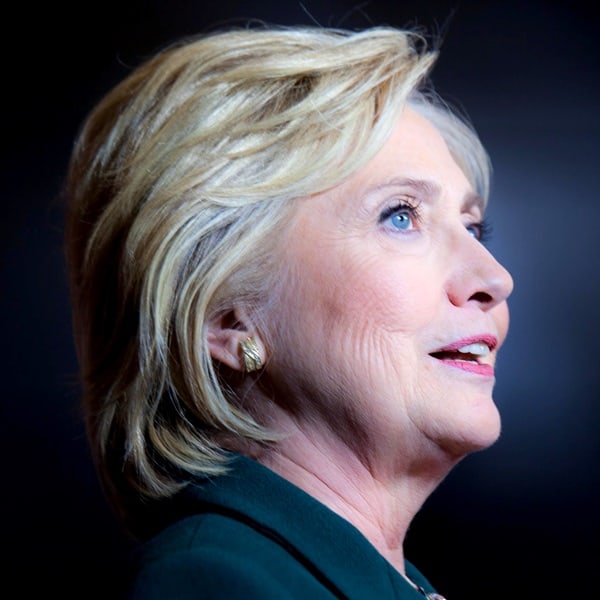 ENDORSEMENTS. New York Daily News endorses Hillary Clinton: "Clinton is unsparingly clear-eyed about what's wrong with America while holding firm to what's right with America. She fully understands the toll that adverse economic forces have taken on the country. She is supremely knowledgeable about the powers a President can wield to lift fortunes in need of lifting. She possesses the strength and the shrewdness to confront the tough politics of advancing an ambitious Democratic agenda in the White House. Still more, she is a cauldron-tested globalist who had the spine to give Obama a thumbs-up for taking out Osama Bin Laden and who is far the wiser about the use of American power, having served as secretary of state and seen the consequences of the war in Iraq. These truths about America's most well-known public figure are long past debating among Democrats, above all in New York, the state Clinton represented in the U.S. Senate."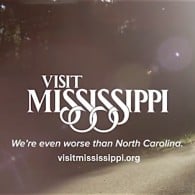 MISSISSIPPI. The 37th annual Mississippi Picnic, held in New York City's Central Park, has been canceled in response to Governor Phil Bryant signing a religious freedom bill into law: "As a result of the unfortunate adoption of House Bill 1523, we have been informed that several concerned groups in New York City intend to demonstrate in protest of the passage of this law. Due to the controversy, the protests, and our own intensely felt dismay over HB 1523, we deeply regret that the Mississippi Picnic cannot go forward. Our mission back in 1980 was to showcase a positive image of the state of Mississippi, and over the past 36 years, we have celebrated such cultural  icons as writer Tennessee Williams, food critic Craig Claiborne, and opera singer, Leontyne Price. This year we were planning to honor the great blues musician, B.B.King…The event was to be held on June 11."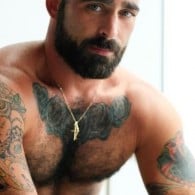 FACIAL HAIR. Is the beard trend over? "Is the beard still cool? Men such as Benjamin Levy, who works in sales at Ralph Lauren, say no. After three years of having one, the freshly shorn 24-year-old said they now reflect conformity: 'You go to a bar and all you see are bearded dudes. I don't like it.'  Robert McMillen, the head barber at Blind Barber, which just set up its fourth shop, at the downtown Barneys New York, believes the beard reached its peak in popularity a year or two ago. 'Men with burly beards are starting to reduce them for a more streamlined look,' said Mr. McMillen, 36. Take Twitter CEO Jack Dorsey, whose much-maligned Rasputin beard was a shadow of its former self when he appeared on a morning talk show last month.
ACHY BREAKY PROTEST. Billy Ray Cyrus speaks out: "I would feel negligent to not speak up. In light of my good friend, Bryan Adams, taking a stand and my daughter having been on the ground floor of this movement, this issue is very important to me. As a friend and dad… I've witnessed this fight from the very beginning. I think everyone should be treated equal. We've come too far; we can't mess this up."
PARENTS AGAIN. Gay viral Instagram dads Kordale and Kaleb are expecting again after reported break-up. "Anthony posted a lengthy Instagram message calling out his partner's questionable behavior. Neither party said whether infidelity was the cause of their split. By the holidays, they were posting family shots again, saying, 'Real love is hard to find. However when you do find it. Hold on to it. Love is not easy, fight for it like hell.'"
https://www.instagram.com/p/BEB9krNBmcE/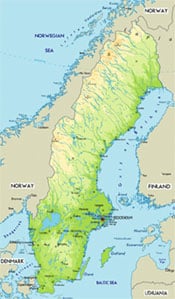 SWEDEN. Gender neutral pronoun added to dictionary: "The official dictionary of the Swedish language will introduce a gender-neutral pronoun in April, editors at the Swedish Academy have announced. "Hen" will be added to "han" (he) and "hon" (she) as one of 13,000 new words in the latest edition of the Swedish Academy's SAOL. The pronoun is used to refer to a person without revealing their gender – either because it is unknown, because the person is transgender, or the speaker or writer deems the gender to be superfluous information."
MASSACHUSETTS. Springfield men deny assaulting gay couple:  "Miguel Dailey, 39, David Hogue, 35, and Jose Fontaine, no age available, all of 34 Foster St., pleaded not guilty to assault and battery and related charges during their arraignment on March 2 in Springfield District Court. The defendants allegedly confronted the couple as they left to attend a Sunday church service at St. Michael's Cathedral on Feb 28, according to statements from the two men, who said they are engaged to be married."
CROUCHING TIGER, HIDDEN NAPPER. Don't wake me up.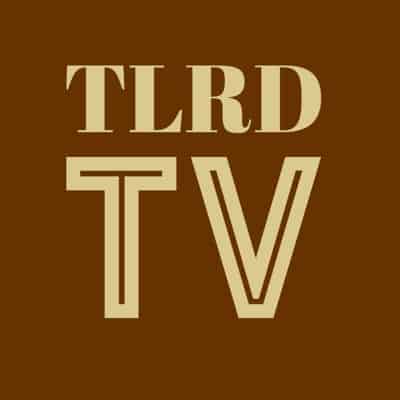 SLICER-DICER. This guy cuts large objects with a high-powered stream of water. Water!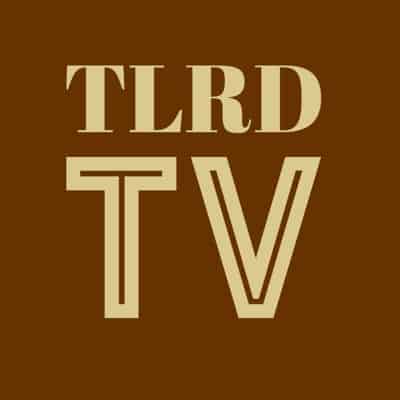 HUMP DAY HOTTIE: Wake up, wake up, wake up, wake up with Donnell Blaylock Jr.
https://www.instagram.com/p/BED-WVpDLr4/?taken-by=donny_savage22