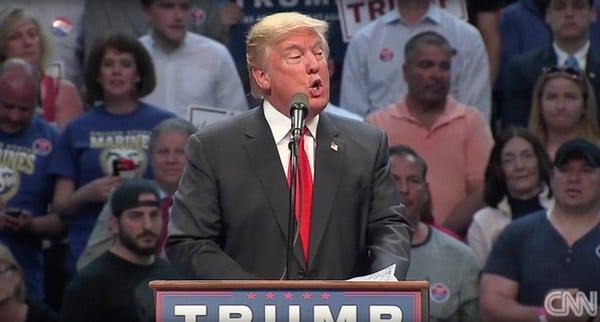 In this political election season, we have heard some pretty vitriolic comments coming from the Republican candidates for president as well as others in the GOP including governors, state representatives and surrogates for right-wing, anti-gay organizations.  From Ted Cruz and Mike Huckabee to Ben Carson, Bobby Jindal, Jeb Bush, Marco Rubio we hear things like the LGBT community is "attacking religious liberty."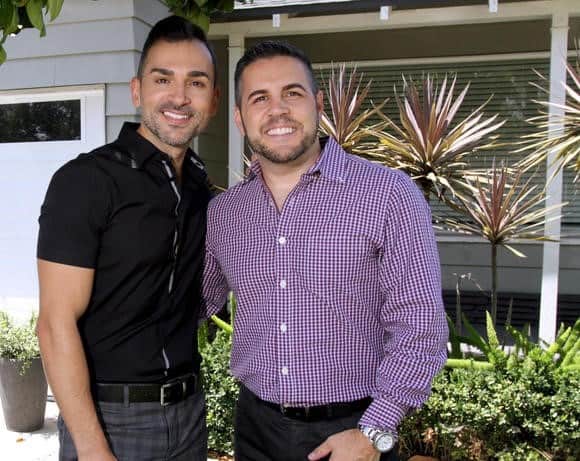 We've watched as North Carolina governor, Pat McCrory squirms in his seat during interviews as he tries to defend the anti-LGBT bill he recently signed into law.  Mississippi governor, Phil Bryant, who has a gay son, recently signed a similar bill into law in his state showing complete disregard for any dialogue on the issue. 
Tennessee Governor, Bill Haslam recently signed a law allowing therapists to opt-out of treating LGBT people if it conflicts with their religious beliefs.  Therapists!  So when someone is at their most vulnerable and reaches out to talk to someone, they now face rejection. Lord only knows what that rejection could cause them to do. Dare we mention the likes of hate groups like Family Research Council's Tony Perkins or the Liberty Council's Mat Staver and their involvement in the construction and defense of these laws nationwide?
So that's our "set-up" for this opinion piece.  We now have a presumptive nominee for the Republican Party, the bombastic Donald J. Trump.  He seems to have been anointed a moderate on LGBT issues in the social media sphere as well as the news media. 
Maybe it's because he's a New Yorker?  Maybe it's because he let Caitlyn Jenner pee in the ladies room at Trump Tower?  Let's make one thing clear; Trump is NO moderate when it comes to LGBT equality.  He just has others like those listed above doing his dirty work for him and helping him win the votes of Evangelicals.  Trump is not afraid to use the LGBT community negatively to propel him into office. 
Let's look at the facts.  This past January, Trump told Fox News Sunday he would appoint justices to the Supreme Court who would reverse nationwide marriage equality.  He later told the Christian Broadcasting Network that evangelical voters can "trust me" to oppose marriage equality, adding, "I was very much in favor of having the court rule that it goes to states and let the states decide.  And that was a shocking decision for you and for me and for a lot of other people.  But I was very much in favor of letting the states decide…" 
Well, we know what happens if it is left up to the states.  It could take generations until all 50 states come on board.  Just last week, Trump announced his 11 choices to fill any potential Supreme Court vacancy during his presidency that included many jurists appointed by anti-gay former governors Rick Perry and Tim Pawlenty as well as current governors of Utah and Michigan, Gary Herbert and Rick Snyder respectively (neither of whom have favorable views of the LGBT community). 
The Heritage Foundation, also no friend to the LGBT community, has praised the Donald's list for including names that they had previously supported.
Donald Trump also has expressed his support for the "First Amendment Defense Act" which is a proposed law currently under consideration in Congress which, according to the Human Rights Campaign, "would allow organizations and businesses contracting with the federal government to circumvent critical federal protections designed to protect same-sex couples and their families from harmful discrimination.  It would also enable federal employees to refuse to fully perform their duties if they believe they conflict with their objection to same-sex marriage." 
Trump has said, "If Congress considers the First Amendment Defense Act a priority, then I will do all I can to make sure it comes to my desk for signatures and enactment."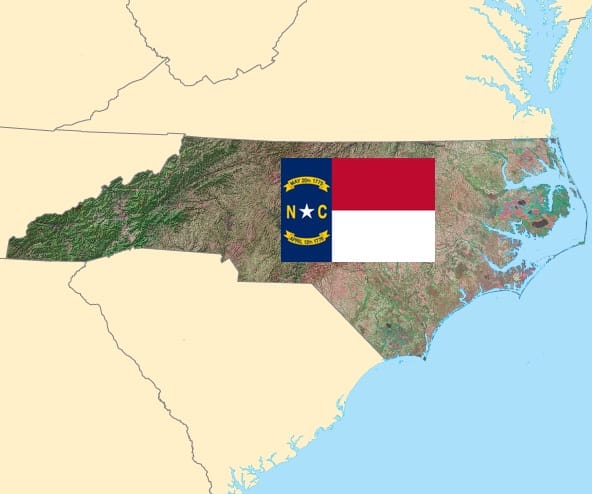 We all have seen the backlash that has ensued in North Carolina since the passage of House Bill 2 or the "bathroom bill" which requires a trans person to use the bathroom in accordance to the sex on their birth certificate and not their gender identity.  Donald Trump says he doesn't support such a law.  When asked about it, this is when he famously stated that Caitlyn Jenner could use whatever restroom she would like at a Trump property. 
However, on that same day, he told Fox News that a bill like HB2 should be left to the states to decide and that, as president, he would not interfere.  He also just recently told the Washington Post that he would rescind President Obama's historic directives that were announced last week protecting transgender people from discrimination. 
We know what happens when states are allowed to decide these things.  You end up with separate water fountains and more county clerks like Kentucky's Kim Davis.  As usual, Trump is talking out of both sides of his mouth. 
Out of one side, he says "states should come up with a policy that's going to work for everybody and protect people" in attempts to appeal to moderate Republicans and Independents.  Out of the other side, he talks about supporting laws that are specifically designed to oppress the LGBT community, which appeals to his base, because they were passed at the state level.  You can't have it both ways.  Trump is being a hypocrite when it comes to LGBT discrimination and trying desperately to look like a moderate.  
As each of us, Democrat, Republican or Independent, heads into the voting booth this election season and pulls the curtain to cast their ballot, we hope you remember what appeared when the curtain was pulled back on the Wizard of Oz.  Just like Donald Trump, Oz was a fraud.
Jeff Zarrillo and Paul Katami were one of the two plaintiff couples in the historic Hollingsworth v Perry Supreme Court case that restored equal marriage right in California.  LGBT rights activists, they host a weekly podcast, The Husbands, on UBNradio.com.