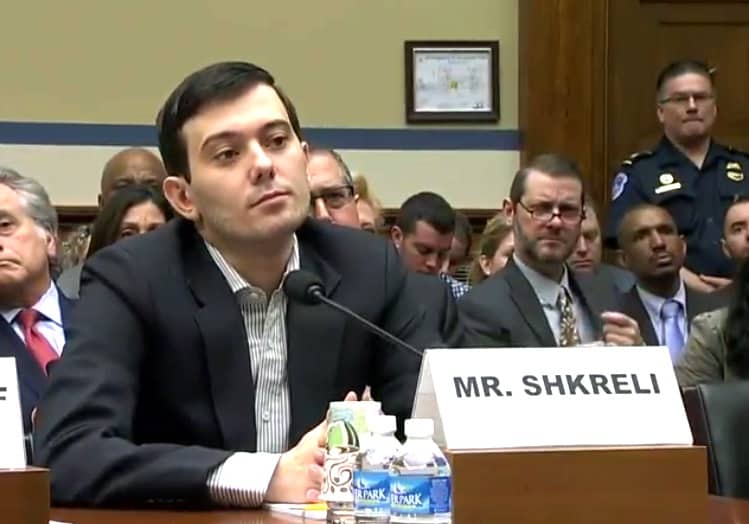 Loathsome former Turing Pharmaceuticals CEO Martin Shkreli, who made headlines last fall after jacking the price of an AIDS drug by 5400%, this week auctioned off the right to punch him in the face.
Shkreli held the auction to raise money for treatment for a friend's 6-year-old son who is battling cancer (maybe his heart isn't 100% coal?).
https://twitter.com/MartinShkreli/status/780478260434042880?ref_src=twsrc%5Etfw
A woman named Katie from Florida won the auction. Shkreli offered to broadcast it on VICE media if they were willing.
https://twitter.com/MartinShkreli/status/781159049740124160
https://twitter.com/MartinShkreli/status/781159565857521668
In September 2015, Shkreli, a former hedge fund manager, hiked the price of Daraprim, used to help (among others) AIDS patients with compromised immune systems, from $13.50 a tablet to $750 per tablet. Turing announced it had raised $90 million from Shkreli and other investors in its first round of financing on the same day as the pricejacking.
Shkreli promised to drop the price of Daraprim shortly after public outcry but his solution pleased few.
And despite pledging to cut its price, Turing Pharmaceuticals announced it would only provide discounts of up to 50 percent, for hospitals. Shkreli later said he regretted that he hadn't charged even more for the drug.
In February, Shkreli appeared before the House Oversight Committee for a hearing on drug pricing. He was escorted from the room after refusing to speak, asserting his Fifth Amendment rights.