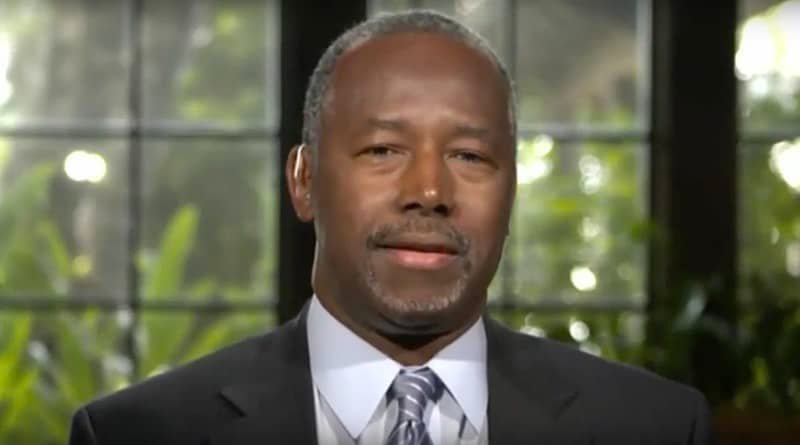 Former Republican presidential candidate Ben Carson says that opposition to same-sex marriage is the only thing preventing the U.S. from descending into "utter chaos."
Speaking last Friday at the Pensmore National Symposium on Religious Liberty at the College of the Ozarks, Missouri, Carson urged his audience to be strong in their faith against an "ever-growing government." Failure to take a strong stand against government, he warned, will lead to mass killings. "The peace we experience now," he added, "will be a memory only."
According to the Springfield News-Leader, at a press conference following his speech, Carson explained that the carnage would be caused by "the whole gay marriage issue."
"Why must they change [the definition of marriage]? I believe the reason is, if you can change the word of God in one area, then you can change it in every area. It's the camel's nose under the tent, and it will just be an avalanche of one thing after the other.
"We won't have anything that we can use as our reference point because we will have thrown out God's word. It'll be every man for himself, every man deciding for himself what is right and what is wrong, and that can't possibly lead to a good place."
Religious freedom, he argued, is "incredibly important because it was about us being able to lead our lives according to our beliefs, without interference from the government or anyone else."
Just to confirm that god only discriminates on terms that suit the religious right, Carson revealed that his deity "does not care what color you are. The fact that we are different colors indicates that God is a very wonderful and gracious individual, because can you imagine how boring we would be if everybody looked exactly like you?"
D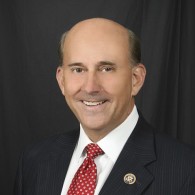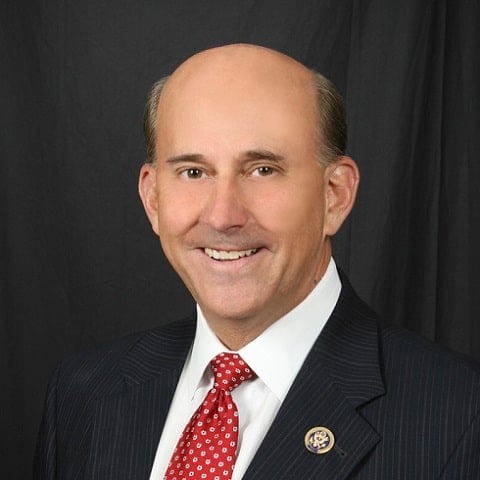 uring his speech, Carson also said "the transgender stuff" is "absurd" and "the same silliness as safe spaces" on college campuses.
Other conference speakers included Louie Gohmert (right), First Liberty's Kelly Shackelford, and Abraham Hamilton III from anti-gay litigation group Liberty Counsel.