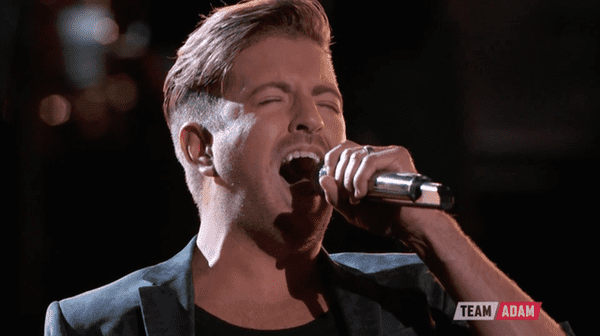 Billy Gilman gave a powerhouse performance on last night's The Voice that guaranteed him a spot in the top 12.
Singing Roy Orbison's "Crying", Gilman showed off his impressive range and brought down the house. Coach Adam Levine was among those impressed by Gilman's pipes.
Gilman, a former country music child star who came out as gay in 2014, has been wowing audiences time after time on this season of The Voice.
Though a Grammy nominee by the time he was 11, Gilman's career struggled as he grew up. His TV performances, however, have reestablished him as a talent to watch. So far he has delivered impressive takes on Adele's "When We Were Young", Michael Jackson's "Man in the Mirror", and Rachel Platten's "Fight Song."
Watch his performance of "Crying", below.
https://www.youtube.com/watch?v=M1FvqmVMM0o