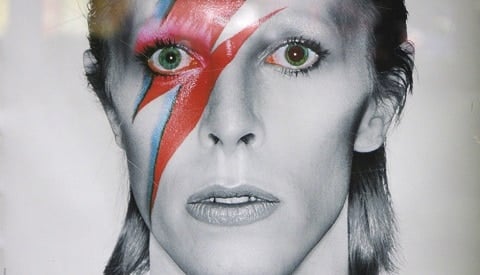 2016 has been a big one for music with new releases from the likes of Radiohead, Bon Iver and PJ Harvey along with the deaths of legends Prince, David Bowie and Leonard Cohen. As ever there has also been a huge number of under-the-radar releases from smaller and fringe artists.
Picking a top 10 or 15 or even 50 is never an easy task.
This list attempts to combine the mainstream and minor artists. Obviously it's not definitive. What have we missed? Let us know.
Spotify play counts are unrelated to the reason they've been chosen, but an interesting reference.
---
15. Jane Sibberry – Ulysses' Purse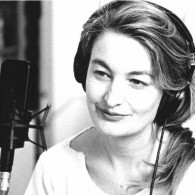 What we said:
Ulysses' Purse is an album you won't "get" without a few listens. The emotional impact is astounding much like Six Feet Under companion piece "Breathe" by Sia. And in fact, there's a good comparison if Sia recorded stripped down versions of her own songs.
Ulysses' Purse was briefly available on Spotify but has since been removed. It reappeared last month as Angels Bend Closer which includes most of the tracks from Ulysses' Purse including the kd lang duet "Living Statue."
Plays on Spotify: Less than 10,000
---
14. Radiohead – A Moon Shaped Pool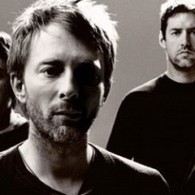 What we said:
"These Are My Twisted Words" they told us back in 2009. These ones really are but it's not just the words, it's the message: We are Radiohead. We thank you.
So why not higher in the charts? Despite the glowing reviews – including ours – and although A Moon Shaped Pool is a huge improvement on King of Limbs, most of the album is perhaps a bit too straight for fans. It has fantastic songs – it just doesn't gel as a Radiohead project like Hail to the Thief.
Plays on Spotify: 80 million
---
13. PJ Harvey – The Hope Six Demolition Project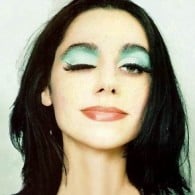 What we said:
Because of the factual nature of the lyrics – "Oh, near the memorials to Vietnam and Lincoln" – the album can be a hard listen. Nor is it likely to catch the imagination of summer festival goers. However, it is something of a return to Harvey's younger, angrier self and probably her most accessible since Uh Huh Her (2004). In fact, it's currently battling for number one chart position in the UK this week with Adele, Sia and Santana.
Plays on Spotify: 12 million
---
12 – ANOHNI – Hopelessness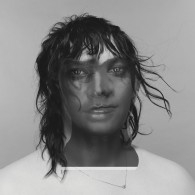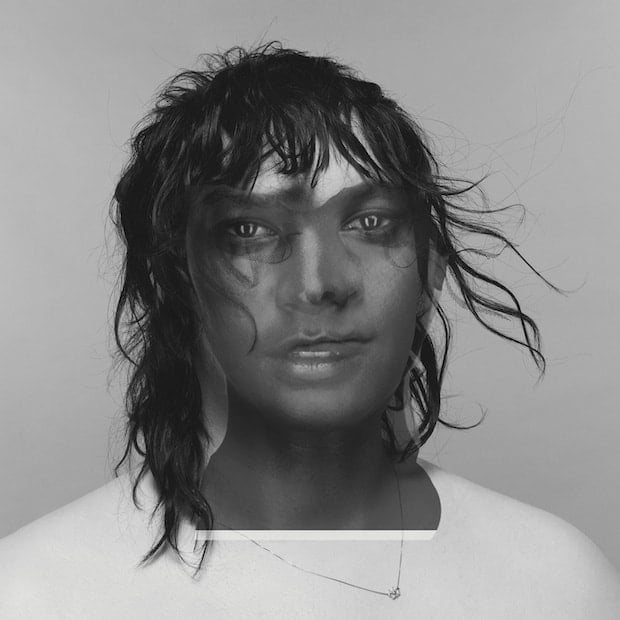 What we said:
A potential concern with Hopelessness is that existing fans will be put off by her rage against the machine. Please don't be. Hopelessness is not just a stunning indictment on the lies and deceit of the world in which we live, it's also without a doubt her best album to date and one of the first event albums of the year, along with PJ Harvey and…..
Hopelessness didn't quite reach the same size of audience of Antony and the Johnsons' which is a great shame. One of the most intricate albums of the year that gets better and better the more you hear it.
Plays on Spotify: 12 million
https://youtu.be/8Pei4SnavUk
---
11. Emmy the Great – Second Love
What we said:
Naming herself Emmy the Great was apparently a joke befitting a fringe alt folk singer songwriter. Ditching that sound somewhat for a touch of electronic experimentation,Second Love opens up a new world for Moss and, if she's not careful, possibly greatness.
Second Love was something of a breakthrough for Emma Lee Moss. She's already working on new material.
Plays on Spotify: 2.5 million
---
10. Jesu/Sun Kil Moon – Jesu/Sun Kil Moon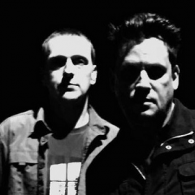 What we said:
So it's fair to say that although the songs are given something of an unexpected noise crash, the concerns remain the same, much like Lou Reed's mellow journey inBerlin to unbridled anger in Magic and Loss.
The ridiculously-titled "Last Night I Rocked The Room Like Elvis And Had Them Laughing Like Richard Pryor" is in fact, like "Harry's Circumcision" a meditation on growing old, people dying, all the happy stuff.
It's occasionally noisy, not an easy listen and sometimes ridiculous but it's a thing of rare beauty.
There's new music on the way next year and based on latest track "The Greatest Conversation Ever in the History of the Universe," Sun Kil Moon/Jesu will not be going pop anytime soon.
Plays on Spotify: 750,000
---
9. Eleanor Friedberger – New View
What we said:
While she may be settling into a quieter life, she's a little bit lost. "Is it freezing over there? I'm opening a tree museum, that's my new hobby," she sings on Open Season. Like Michelle Shocked, Friedberger is anchored down but not quite there yet.
Plays on Spotify: 1.4 million
---
8. Conor Oberst – Ruminations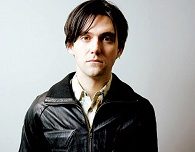 What we said:
This is by no means a happy album. Oberst sings about cancer ("Catheter piss fed through a tube/Cyst in the brain, blood on the bamboo"). On "A Little Uncanny," Ronald Reagan "made a joke of the poor people/ And that made him a saint/ But he was tan enough, he was rich enough/He was handsome like John Wayne/ And there was no one at the country club/ Who didn't feel the same.")
Ruminations is equally bleak, intimate, heartbreaking and hopeful.
Plays on Spotify: 2 million
---
7. Mitski – Puberty 2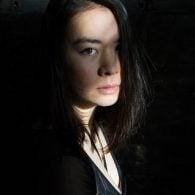 What we said:
On opening track "Happy," Mitski is in buoyant mood welcoming someone home for tea and sex but alas her heart is broken when the cad leaves her high and dry.
The album continues in that same slightly uncomfortable mode, akin to the pain present on Harvey's Rid of Me.
Often uncomfortable but never less than exhilarating listening.
Plays on Spotify: 7 million
---
6. David Bowie – Blackstar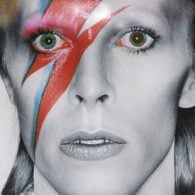 There are only so many hours in the day and shamefully we didn't get around to reviewing Blackstar. Released just before his death in January, the album had fantastic reviews. A cryptic album for Bowie, the album played out with "I Can't Give Everything Away," seen by many as a fuck-off to those who would examine his albums as if they were cryptographic messages.
Seeing more and feeling less
Saying no but meaning yes
This is all I ever meant
That's the message that I sent
Plays on Spotify: 55 million
---
5. Haley Bonar – Impossible Dream
What we said:
Haley Bonar makes "'Love Is A Battlefield'" for disaffected indie kids.
Still only in her early 30s with seven albums under her belt, Bonar seems just a touch sick of the shite she has to put up with. "I was impossible when I was beautiful" she sings on "Kismet Kill" but her delivery is more Pink does indie than early PJ Harvey angst.
It's one of those indie pop/rock albums that is so effortlessly good it's over almost before it starts.
Plays on Spotify: 1.2 million
---
4. Leonard Cohen – You Want It Darker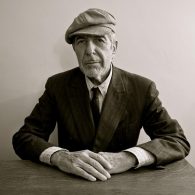 Another legend gone after Bowie to bookend the year, with Prince shuffling off in April. A swansong like Bowie's released just before his death, the album was received rapturously as befitting a poet and the ultimate gentleman.
In a reply to a letter sent by Cohen to his muse Marianne on her deathbed earlier this year, Jan Christian Mollestad wrote:
"Dear Leonard
Marianne slept slowly out of this life yesterday evening. Totally at ease, surrounded by close friends.
Your letter came when she still could talk and laugh in full consciousness. When we read it aloud, she smiled as only Marianne can. She lifted her hand, when you said you were right behind, close enough to reach her.
It gave her deep peace of mind that you knew her condition. And your blessing for the journey gave her extra strength. Jan and her friends who saw what this message meant for her, will all thank you in deep gratitude for replying so fast and with such love and compassion.
In her last hour I held her hand and hummed Bird on a Wire, while she was breathing so lightly. And when we left he room, after her soul had flown out of the window for new adventures, we kissed her head and whispered your everlasting words
So long, Marianne"
They don't make them like that anymore.
What we said:
Billed as Leonard Cohen's last studio album, You Want It Darker is a farewell album with Cohen singing "I'm ready my lord" on the title track. Really though? It doesn't seem like Cohen to bow out so gracefully. Fans would be entitled to expect him to go on until the (probably bitter) end.
The notion of a swansong is based on a recent interview in which Cohen said he is busy preparing for the inevitable, tying up loose ends. However, less reported is the fact he later said he was exaggerating and that he intends to live forever.
Cohen is 82 but his voice – both literal and metaphorical – is as strong, biting and humorous as ever. Even if this is the end, a legend is going out on a high and never ever going gently.
Plays on Spotify: 22 million
---
3 . Kate Tempest – Let Them Eat Chaos
What we said:
Her second album Let Them Eat Chaos covers many of the same concerns of her debut – urban culture in London, clubbing, isolation, drugs, alcohol, desperation to succeed, the environment, recession, police brutality…
An antidote to anodyne pop, Let Them Eat Chaos is a rallying cry for the world to wake up and one of the best urban protest album's since Tricky's Maxinquaye.
Plays on Spotify: 1.2 million
https://youtu.be/TOXXdYtZSbQ
---
2 – Bon Iver – 22, A Million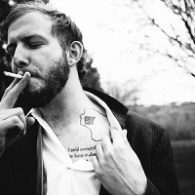 What we said:
22, A Million is not the change of direction Vernon has suggested. Closing track "00000 Million" is a simple and gorgeous piano-based ballad. Anthony Hegarty wanted to confound people as Anohni earlier this year. What is Vernon at? Who knows but on "00000 Million", the refrain "the days have no numbers" is a direct rip-off from Fionn Regan who has faded into obscurity following great success with his first two albums. Maybe Vernon wants you to get over him and move on. You won't.
Plays on Spotify: 60 million
---
1. Christine and the Queens – Chaleur Humaine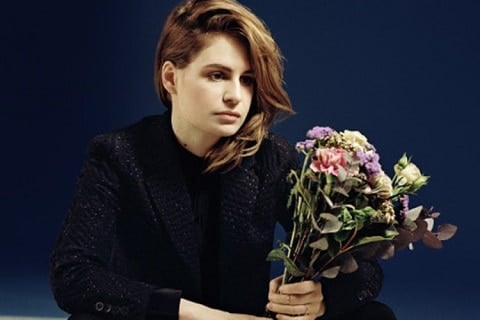 Pansexual French crossover pop star Héloïse Letissier records as Christine and the Queens. A massive star at home, Chaleur Humaine is based on an earlier French language album. Some of its French lyrics are translated into English – at times you might think the translations were done by Google and perhaps that's the point. The stark music is a delicate joy unequaled in recent years. Letissier has called herself a pansexual woman "obsessed with the idea of having a dick and being a man." Her music is delicate to extremes but eqully often impenetrable. 
What we said:
French pop music is often difficult because – rightly so and as with everything else – most French artists refuse to tone down the essential Gallicness of their work. There has been a few crossover musicians over the years. Vanessa Paradis. Desireless. Em….Melanie Laurent?
What Letissier has to her advantage – which for some reason didn't transfer into success for Laurent – is that she remains quintessentially French while riding the wave of the recent downtempo electronica/Europop explosion.
Probably the most accessible song on the album is the beautiful, breathy and somewhat bonkers Tilted. Couple with a mesmerizing live performance, that song alone should drive Letissier to the kind of mainstream success that has eluded many of her European contemporaries.
Plays on Spotify: 70 million
---
…and 10 albums worth your time you may have missed
Beth Orton – Kidsticks
---
Bleeding Heart Pigeons – Is
---
Frightened Rabbit – Painting of a Panic Attack
---
Martha Wainwright – Goodnight City
---
Nice As F**k – Nice As F**k
---
Olafur Arnalds – Island Songs
---
Paul Simon – Stranger to Stranger
---
Mark Kozelek – Mark Kozelek Sings Favorites
https://youtu.be/QgAfLq_xr7g
---
She Drew the Gun – Memories of the Future
---
Blood Orange – Freetown Sound