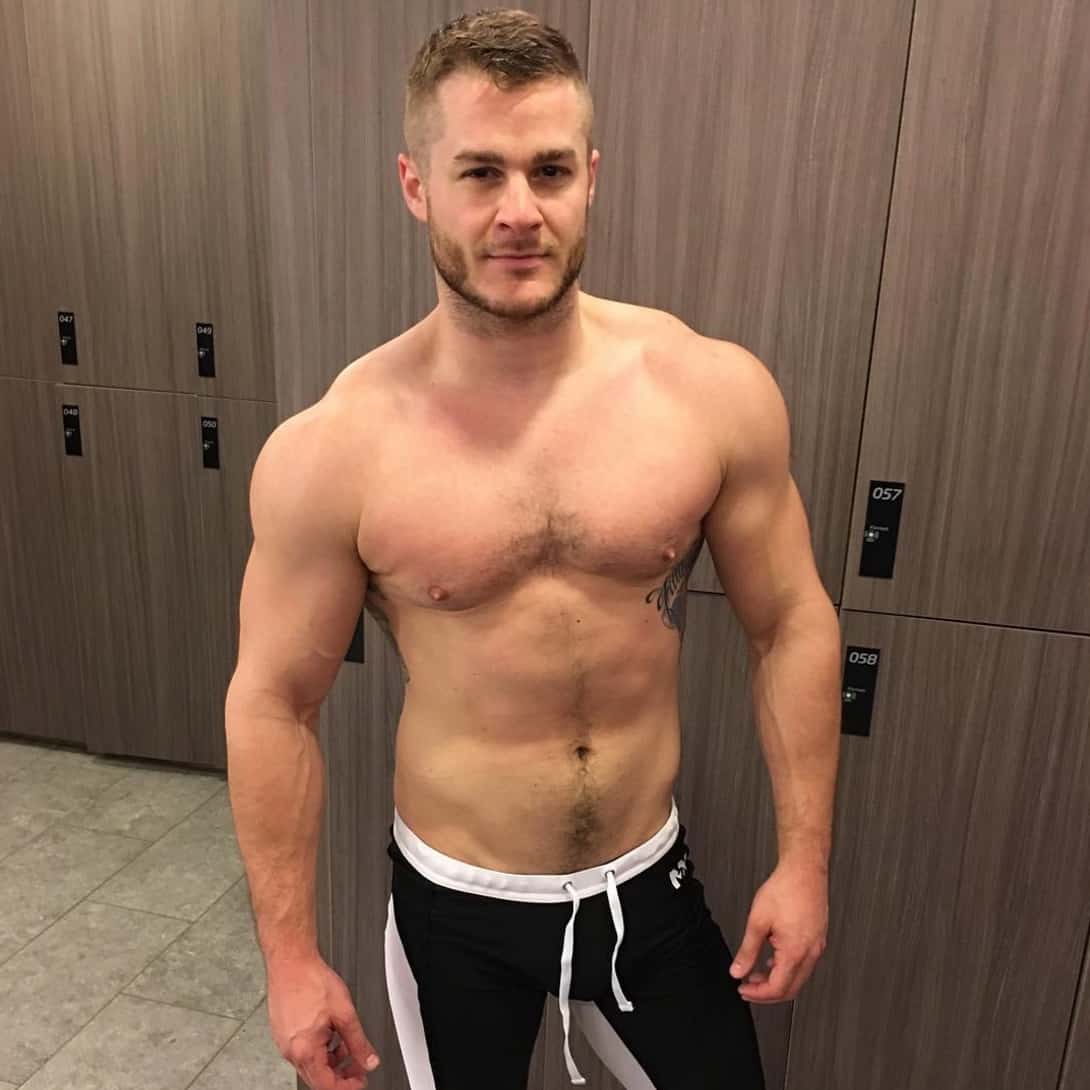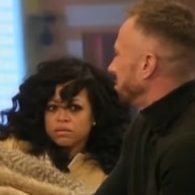 In the latest UK Celebrity Big Brother series which started on Tuesday evening, former X Factor star Stacy Francis (right, with James Jordan) raised people's fragile hackles by referring to American reality TV star Austin Armacost (above, via Instagram) as "gay boy" and expressing concern that a straight man would sleep in the same bed with him.
Show producers have since warned Francis after her comments led to shocked reactions from all-singing all-dancing 70s girl band legend Coleen Nolan and UK reality tv regular Jordan.
Oh my god, Stacy just keeps getting more hateful 🙈 "is he ok with sleeping beside a gay boy." Jesus. #cbb

— Laura. (@laurarog90) January 4, 2017
The Daily Mail reports:
While the group of housemates were enjoying a cigarette, talk turned to the sleeping arrangements, as singer and one-time sex tape star Ray J had slept through the decision making process.
After stating that he did not want to sleep in a bed with Brandon Block, Stacy appeared stunned that he would shun sharing a bed with the DJ but accept sharing with openly gay Austin.
She said: 'He would sleep with the gay boy!? Isn't Austin gay?' before a stunned James Jordan stated: 'I'm straight… He's gay. That wouldn't bother me.'
It seems Stacy was quick to retract her statement following Coleen and James' reaction as she was quick to hit back: 'I know! I'm being sarcastic. Everyone's so serious!'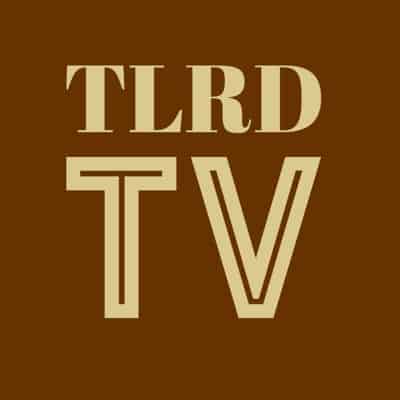 In a statement, producers said: "As part of standard procedures, Big Brother often reminds housemates that language in the house can raise concerns and this was discussed with Stacy."
Stacy a little homophobia then what's wrong with a straight man sleeping in the same bed with a gay one 🙄🙄🤔🤔 #CBB

— Cara🤱🏻 (@Cara_lennon94) January 4, 2017
However, rabid Big Brother fans took to their pitchforks as one, baying for tv show singer blood.
Gay boy? Nice one Stacy, you moron. #cbb #cbbuk

— Jonathan Cheetham (@GerJonnimo) January 4, 2017
NO ONE knows who Stacy is
The ONLY ones behind her were gay men who can GIF her
So she starts to tip toe into homophobia…#CBB pic.twitter.com/5ScjOHtzjb

— Adam Robinson (@MrAdamR) January 4, 2017
https://twitter.com/into_ari/status/816765211034185728
Watch the clip below.
(Austin Armacost image via Twitter)
https://www.youtube.com/watch?v=vT3GyhOaXC4