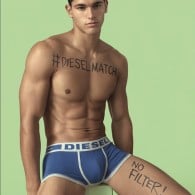 WEEKEND NEWS YOU SHOULDN'T MISS: Legendary rock icon David Bowie died of cancer at 69. The 2016 Golden Globes were handed out and here are the winners. An anti-gay pastor won't get the key to St. Petersburg, Florida. Henry Cavill got hit by the batmobile. The new DIESEL fashion campaign is headed to Grindr, Tinder, and Pornhub. A NYC subway samaritan gave the shirt off his back to a shivering man. An Ohio man was convicted of a hate crime for threatening to "shoot up" a gym because it allows gay members. In gay travel, 11 places you should go in 2016.  There was a big gay smooch at an L.A. Kings hockey game. And a Hunger Games actress came out as bisexual.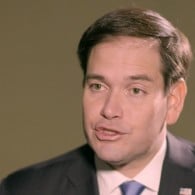 BOOTGATE: Rival candidates attempt to emasculate Marco Rubio: "They're clearly trying to effeminize Marco Rubio," said Steve Schmidt, a GOP strategist who guided John McCain's 2008 campaign. "Wearing black, high-heeled booties is not exactly a statement of masculinity. And this is not groundbreaking. The sartorial choices of candidates have long been used by their opponents to say something negative about a larger personality trait, sometimes to devastating effect."
Marco Rubio is rocking some seriously fashionable black boots today in New Hampshire. pic.twitter.com/lwiSWuuCUt

— Michael Barbaro (@mikiebarb) January 4, 2016
2016 ELECTION: Donald Trump took credit for having New Hampshire's largest newspaper removed from the upcoming Republican debate. "Sources inside ABC News tell TVNewser Trump's tweet didn't play into their decision, but rather, that the relationship with the newspaper had been challenging since they partnered for the Dec. 19 Democratic debate."
https://twitter.com/realDonaldTrump/status/685883989039656961?ref_src=twsrc%5Etfw
https://twitter.com/realDonaldTrump/status/686292802708320258?ref_src=twsrc%5Etfw
ANGLICAN CHURCH: Archbishop of Canterbury Justin Welby told BBC Radio 4's Today show that a schism in church over gays wouldn't be a disaster: "A schism would not be a disaster… God is bigger than our failures. It would be a failure. It would not be good if the church is unable to set an example to the rest of the world of showing how we can love each other and disagree profoundly…The church is a family and you remain a family even if you go your separate ways. That's always been the case it always will be."
SNAKEBITE LIPS: Probably not a wise decision to try and kiss a python, any python. "The local Phuket News named the woman as 29-year-old Jin Jing and said she had been taken to Phuket international hospital where she received treatment. Thai media published a photo they said was of the woman with several stitches in her nose."
https://www.youtube.com/watch?v=Xo-kzr0Kgiw
WORD OF THE YEAR: They. "'We know about singular they already — we use it everyday without thinking about it, so this is bringing it to the fore in a more conscious way, and also playing into emerging ideas about gender identity,' said linguist Ben Zimmer, language columnist for the Wall Street Journal, who presided over the voting this Friday afternoon.Old-fashioned grammarians will be disappointed. But others will be shouting: YAAASSSSS! (intj. "expression of excitement, approval or strong agreement") Earlier Friday, Zimmer said a win for singular they would also symbolize how mainstream culture has come to recognize and accept transgender and gender fluid people, some of whom reject traditional pronouns.
COVERED: Zayn Malik is featured on the new issue of L'Uomo Vogue:
Zayn from L'UOMO VOGUE pic.twitter.com/AllFKy9soq

— . (@Radio1Direction) January 11, 2016
CUISINE: How to make a s'more in a volcano: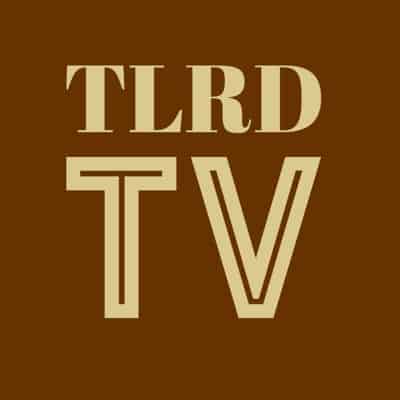 TRAVEL: A visit to Michigan's gay resort town Saugatuck: "If you follow the Kalamazoo River about a mile from downtown Saugatuck, it dumps into Lake Michigan where you see miles and miles of dunes. Up until five years ago, one of those dunes hosted a private nude beach. Schruer says that's where the gay community gathered for more than a century."
MONDAY MUSCLE: Melbourne-based personal trainer Ben Zerbst.
https://instagram.com/p/BAV5MshEvF6/?taken-by=ben_zerbst
https://instagram.com/p/BARIGy9kvOs/?taken-by=ben_zerbst