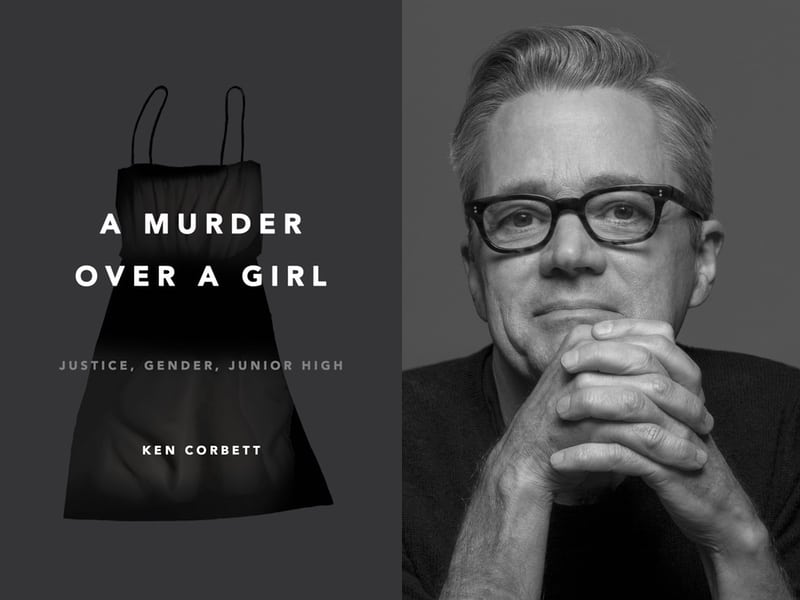 Today Towleroad welcomes author Ken Corbett to our TowleREAD feature. Corbett's new book, A Murder Over a Girl (Henry Holt and Company), takes a look at a case which we followed extensively on the site starting back in 2008, when Lawrence King was shot by a fellow classmate. The story made national headlines. In his book, Corbett explores the meaning and aftermath of that terrible murder.
In today's TowleREAD feature Corbett reads a riveting, 14-minute segment from the book, which you can listen to below.
But first, Corbett give us set-up for his reading, which will bring the story back into focus for you.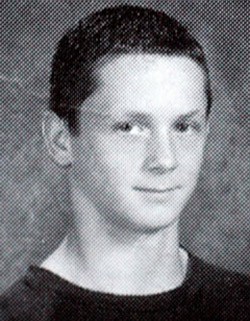 Writes Corbett for Towleroad:
On Tuesday February 12th, 2008, fourteen-year-old Brandon McInerney, a blued-eyed boy, the sunny face of southern California, sat quietly at the back of classroom 42, a computer lab, at E.O. Green Junior High School in Oxnard California. It was 8:30 AM, first period, English. He glanced at a book about Hitler, as the other twenty-seven kids talked or worked on their research papers.
Larry King, a fifteen-year-old petite African- American boy, who had recently begun to identify as a girl, sat directly in front of Brandon. Larry had begun to accessorize his school uniform with jewelry, makeup, and a pair of high-heeled boots.
Jackie, who was sitting next to Brandon, taunted Larry, asking, "Are you changing your name?"
"Yeah. Leticia," Larry said.
Jesus, who was sitting next to Larry, laughed.
Five minutes passed.
Brandon stood up, reached into his sweatshirt pocket, pulled out a small handgun, fully extended his arms, got his sight aligned, and pulled the trigger. He took a quick breath to quiet the noise, the recoil. He stood, squared with his target (now slumped), corrected his sighting, and fired a second round into the back of Leticia's head. Two or three seconds had passed.
The "problem" was solved.
On February 23, 2008, I read a short account of Larry's memorial service in the New York Times. I have studied boys for over twenty-five years, and have a particular interest in examining the ways in which boys are open to a variety of ways of being. No two boys are the same. No one boy is invariable. I have worked with and written about gender variant boys, as well as aggressive and hyper-masculine boys, who are often called "normal." The story about the killing of a boy who had begun to identify as a girl, by a boy who was referenced in the early reporting as a "regular kid," naturally caught my attention.
Ellen DeGeneres opened her popular daytime television talk show on February 29, 2008 by making a "personal statement." Backed by a projected photograph of Larry holding a caterpillar in the palm of his hand, Ms. DeGeneres reported the plain fact of the shooting. Then she held that, "Larry was killed because he was gay," and detailed what had, in short order, become the accepted motive-story: "Days before he was murdered, Larry asked his killer to be his Valentine."
This declaration of romance and gay identity, according to Ms. DeGeneres, led to Larry's death. She choked with emotion as she said, "Somewhere along the line, the killer, Brandon, got the message that it's so threatening and so awful and so horrific that Larry would want to be his Valentine that killing Larry seemed to be the right thing to do. And when the message out there is that it is so horrible to be gay, that to be gay you can be killed for it, we need to change the message."
Ms. DeGeneres did not mention anything about Larry's gender identity, a point that was subtly emphasized by Rebecca Cathcart, who wrote the New York Times account of Larry's memorial. Ms. Cathcart did not specifically delineate the difference between sexual identity and gender identity. She did, however, introduce the idea of Larry as a gender variant boy. She emphasized how Larry had begun to question gender as he began wearing make-up, and feminine accessories. Ms. Cathcart reported that, "classmates of the two boys at E.O. Green Junior High School said Lawrence had started wearing mascara, lipstick and jewelry to school, prompting a group of male students to bully him."
As I followed the early reporting of the case, I wondered about the "gender trouble" Larry had set into play (to borrow the philosopher and gender theorist Judith Butler's felicitous phrase). How was he to be named? Gay? Transgender? What category applied? What consequences would this category crisis have on how the story would be told? How would Larry's mixed racial identity, African American and Caucasian (he self-identified as "black"), be considered, as it intertwined with his gender? And what account would be offered, if any, of Brandon's gender? Would his "regular kid" boyhood go unquestioned or unexamined, as is often the case? Similarly, would his race be considered, or his whiteness be seen as a matter of race at all?
Gender was center stage during the two-month trial that I attended in the summer of 2011. But so was so much more, as a tale of America unfolded, replete with the ways in which we fail children through abuse, neglect, guns, bullying, race hate, class divisions, and underfunded schools.
As William Carlos Williams might have had it, "All the pure products of America go crazy."
Listen to Corbett read from A Murder Over a Girl.
[soundcloud url="https://api.soundcloud.com/tracks/251235880?secret_token=s-THwpU" params="auto_play=false&hide_related=false&show_comments=true&show_user=true&show_reposts=false&visual=true" width="100%" height="450″ iframe="true" /]
A Murder Over a Girl is available online HERE.
You can also buy any of the books we have featured on TowleREAD in our store.
CHECK OUT THESE RECENT TOWLEREADS:
Disclosure: If you buy something through hyperlinks to supporting retailers, we may get a small commission on the sale. Thanks for your ongoing support of Towleroad and independent publishing.