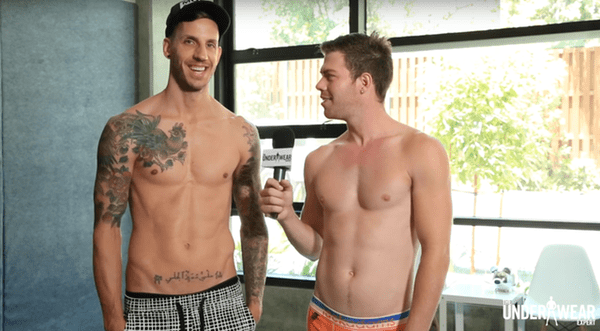 Just in time for the weekend, The Underwear Expert (UE) is back with a new episode of their popular web series, "Boxers or Briefs?"
The show, hosted by DanielXMiller, sees UE interview different types of guys to find out what they prefer to wear down there.
The latest episode sees two tatted up guys share their underwear habits.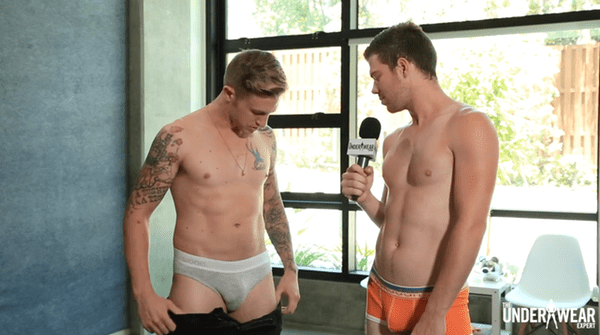 Previously, UE has talked with hot yogis, shirtless fitness instructors, dog lovers, naked Tom of Finland models, shirtless parkour athletes, Democratic primary voters, dodgeball players, WeHo kickball players, DJs, dancers, CrossFit-ers, male models, and men on the street in Hollywood, WeHo, and Santa Monica about what they like to wear under their shorts.
Watch the new episode, below.