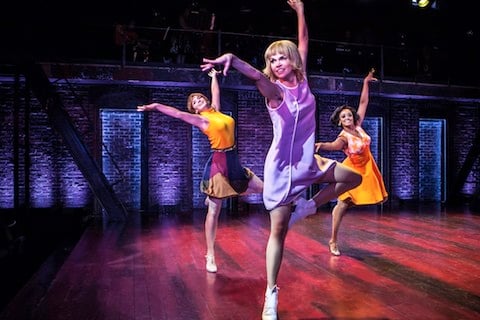 Some things are better up close. On her TV Land series Younger, Broadway favorite Sutton Foster has proven her charm withstands the scrutiny of the small screen.
Likewise, witnessing her performance as the title character in Sweet Charity at arm's reach feels like a rare privilege. But other elements of the New Group's close-quartered revival, which opened November 20 at the Perishing Square Signature Center, might benefit from more perspective.
The 1966 musical, with book by Neil Simon, music by Cy Coleman, and lyrics by Dorothy Fields, features some of the era's most beloved numbers, like "Big Spender" and "If My Friends Could See Me Now."
Audience familiarity will no doubt go a long way. But times have changed in 50 years, and even with a pared-down, somewhat darker approach, this tale of a plucky yet insecure gentleman's club dancer desperately searching for a man to hang all her hopes on rings a bit hollow.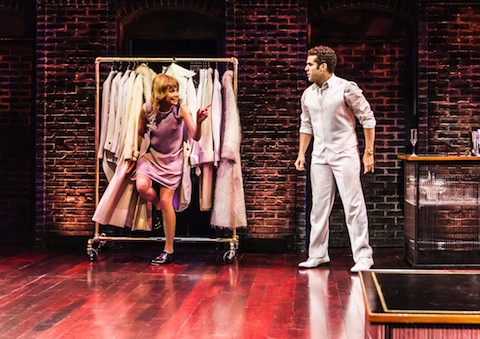 Intimate takes on splashy shows can be more insightful than the most spectacular, expensive ones — without all the smoke and mirrors, there's very little to hide behind. While director Leigh Silverman's production puts the action in right under our nose — and subverts the musical's happy ending — it doesn't reveal the story to be much more than what it seems on the surface, which is a one that finds women entirely at the mercy of men.
At this close range, there's no escaping the surfaces, either — like Foster's unfortunately zany blonde wig and Derek McLane's New Jersey nightclub set, all lit maybe a bit too brightly by Jeff Croiter.
The production's mixed-bag aesthetic mirrors its struggle to answer the musical's unspoken cliché: What's a girl like you doing in a crummy place like this?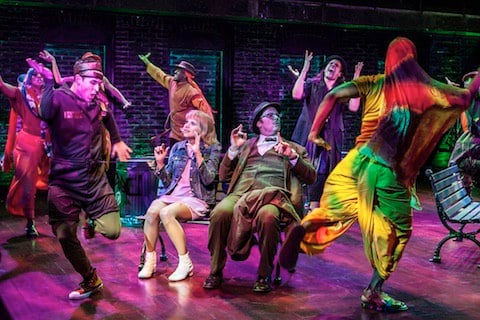 Though her character is all in the name — Charity Hope Valentine, a generous, optimistic romantic — she's still basically a veteran exotic dancer in a seedy joint. And while she dons fishnets and joins their mating ritual for a number or two, it's pretty tough to imagine Foster's Charity as really one of the girls — she's all heart of gold and no hooker.
All the same, it's hard not to root for Foster's sitcom version the story's heroine (or punch line, as it turns out), as she gets her hopes up on love only to be rejected by a middle-age everyman obsessed with female purity (ugh).
It's a credit to Foster's inimitable talent that she brings what nuance she can to a character that's trapped by the pages she's been written.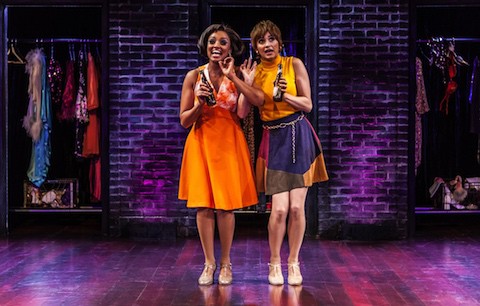 The rest of the cast, including Shuler Hensley as said everyman, and Fun Home's Joel Perez as almost every other man in the show, also turn in great performances. Joshua Bergasse's '60s-meets-"Vogue" choreography is sufficiently groovy, if not nearly as electric as Bob Fosse — like the jazz-band style orchestrations, these elements betray the show's want of a bigger scale.
We'll see if it gets one. In the meantime, Foster is ready for her close-up.
Follow Naveen Kumar on Twitter: @Mr_NaveenKumar (photos: monique carboni)