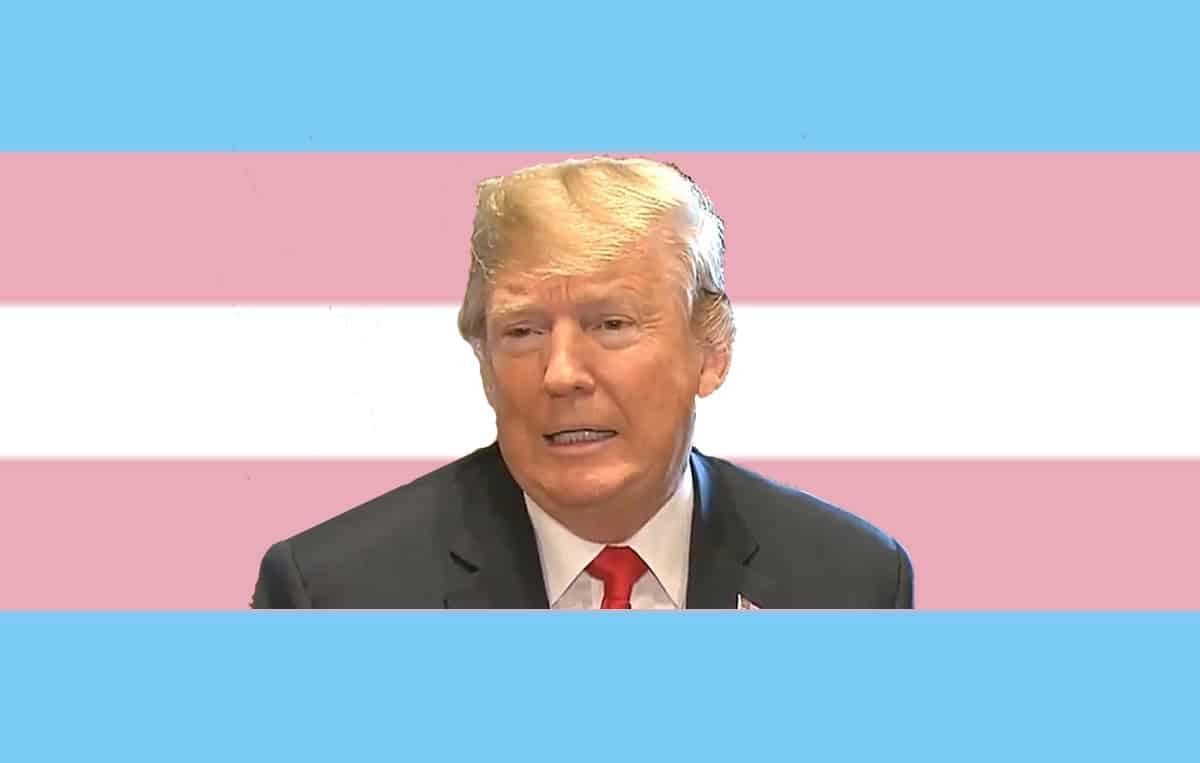 The ACLU has promised to sue the Trump administration should it move forward with a leaked memo detailing plans to redefine transgender people out of existence.
The plans are the latest, and most draconian, of a series of efforts the Trump administration has been making to remove and restrict the rights of transgender individuals, including military service, federal prison rights, health care, schools, the CDC, the judiciary, and more.
According to the memo seen by the NYT, the HHS proposes that "Sex means a person's status as male or female based on immutable biological traits identifiable by or before birth. The sex listed on a person's birth certificate, as originally issued, shall constitute definitive proof of a person's sex unless rebutted by reliable genetic evidence."
Said James Esseks, director of the ACLU LGBT & HIV Project

: "This is an attack on the very lives and existence of transgender people. It is painful, it is hateful, and it will not go unchallenged. Transgender people have the right to not only exist, but to fully participate in public life. Transgender people are real and transgender lives have meaning. If the Trump administration moves forward with these hateful and hurtful policies, they will once again be met with opposition in courts and in communities. More and more courts are seeing that policies targeting transgender people have no place in our country. The ACLU will fight back against any efforts to use transgender people as political pawns and continue to seek full equality for transgender and nonbinary people."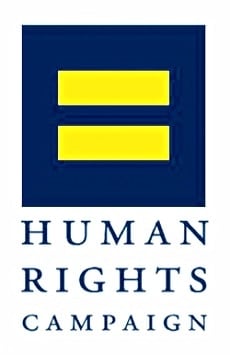 Said HRC President Chad Griffin: "Setting a destructive precedent, the Trump-Pence administration intends to erase LGBTQ people from federal civil rights protections and eviscerate enforcement of non-discrimination laws. Defining 'sex' in this narrow language tailored to the talking points of anti-equality extremists is part of a deliberate strategy to eliminate federal protections for LGBTQ people. This is a direct attack on the fundamental equality of LGBTQ people and, if this administration refuses to reverse course, Congress must immediately take action by advancing the Equality Act to ensure that LGBTQ people are explicitly protected by our nation's civil rights laws."
Transgender Law Center executive director Kris Hayashi issued the following statement: 
"Because of brave people like Ash Whitaker and Gavin Grimm and so many others, transgender and gender nonconforming communities have achieved wins in the courts. Through key victories like Whitaker v. Kenosha Unified School District and Macy v. Holder, courts and government agencies have made clear that transgender and gender nonconforming people are protected from discrimination under federal civil rights laws and the U.S. Constitution. 
The draft memo the NYT reported on this weekend, a document written by officials at HHS, is transparently a hate-motivated response to these victories. It attempts to rewrite years of progress achieved by advocates under the Obama administration. Here, written out plain, is their attempt to erase our very existence as transgender people. This memo reveals that this administration intends nothing short of our destruction. 
To be clear: nothing this administration can do will undermine the scores of federal courts that have recognized our humanity and hundreds of state and local legal protections we've already won. 
We know now that the administration intends to ignore the preponderance of law, science and evidence on gender identity to empower hate and rollback access to healthcare and to make schools less safe for transgender and gender nonconforming youth. Transgender Law Center will fight this as we've fought all of the attacks by this administration, and the many attacks that came before the current administration. In community, we will organize and protect each other through our joint campaign with National Center for Transgender Equality, #ProtectTransHealth, as well as by working with local leaders in states that have faced or are facing anti-trans ballot measures and successfully defeated these attempts. Whether the fight takes us to the courts, to the ballot box, or to the streets, we will continue to fight for a country in which all of us enjoy dignity and respect. 
This summer, we marched in honor of Roxsana Hernandez, a transgender woman and asylum seeker from Honduras who died in ICE detention. In the past few weeks, we have mourned the deaths of Black trans women. We are a community under attack, but we are not silent and we won't be erased."