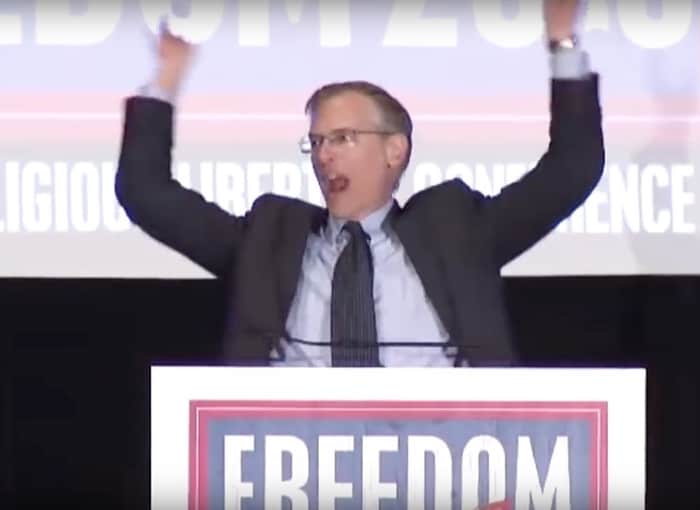 Just in case you were in any doubt of how righteous anti-gay pastor Kevin Swanson is, last week he said that the Christian deity itself has voiced support for his recent "Kill the Gays" GOP presidential forum.
Speaking at his National Religious Liberties Conference earlier this month – an event attended by Ted Cruz, Mike Huckabee and Bobby Jindal – Swanson said he "is not ashamed of the gospel" which calls for the death of gay people.
On Friday, Swanson spoke of his "amazingly successful" conference which was blessed by god "in so many different ways."
"Any time the nation has taken up a fight with the king of kings and lord of lords, the creator of the universe, you don't pick a fight with the creator of all of the galaxies, all of the planets, this entire solar system, you don't pull together a couple of ants and lift a fist to the Almighty and think you can get away with it.
"This is, I think, the reason why the media firestorm – we have touched the conscience of a nation and they realize they're in trouble, they're in trouble with the God of the universe."
Swanson didn't specify when exactly the disembodied voice of the sky fairy told him executing all gay people would be a good idea.
Listen to Swanson's comments via Right Wing Watch below.