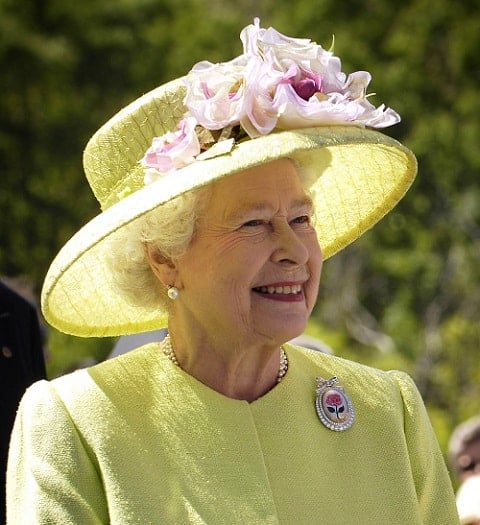 Buckingham Palace sources are pushing back against recent claims that Queen Elizabeth was against same-sex marriage when it was introduced in the UK in 2013.
The claim was made in tabloid newspaper The Daily Mail as part of a new series of articles coinciding with the queen's 90th birthday. The Daily Mail had reported a friend of the queen's as saying "it was the 'marriage' thing that she thought was wrong, because marriage ought to be sacrosanct between a man and a woman." However, a source has pointed out "it seems unlikely that one of her friends would pass on her thoughts to The Mail."
Another unnamed source sent a link to The Daily Beast in which Stephen Fry recounted the following story:
"When the queen signed the Royal Assent for the Equal Marriages Act, allowing gay people to marry for the first time, she put it down and said 'Well, who'd have thought 62 years ago when I came to the throne, I'd be signing something like this? Isn't it wonderful?'"
The same source said that the palace is unwilling to "get into a did she/didn't she" argument on the "spurious and unsubstantiated" claims.
Moreover, the Queen is said to have been a passionate supporter of a 2013 Commonwealth Charter which declared, "We are implacably opposed to all forms of  discrimination, whether rooted in gender, race, colour, creed, political belief, or other grounds." Specific mention of LGBT rights were omitted from the charter for fear of raising the ire of Commonwealth countries with anti-gay laws.
Watch a report on Elizabeth's formal approval of same-sex marriage below.