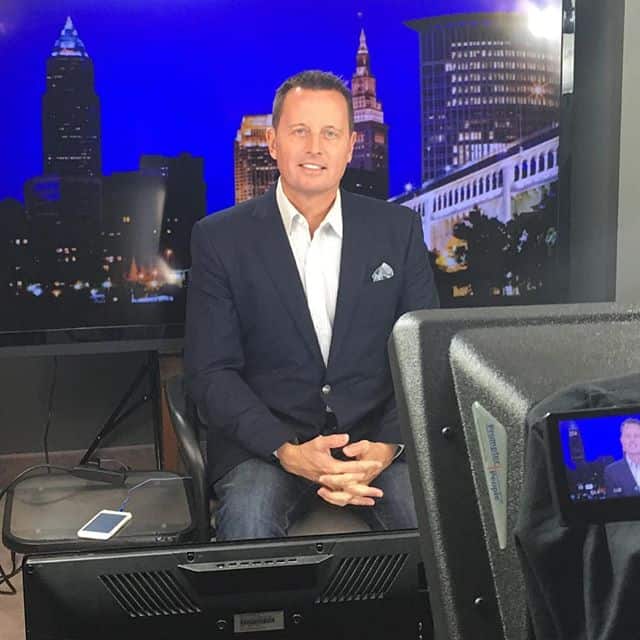 Donald Trump is reportedly considering appointing Richard Grenell, an openly gay man who served in President George W. Bush's administration, to the role of UN Ambassador.
The incoming president is considering Richard Grenell as United States ambassador to the United Nations. If picked and ultimately confirmed by the Senate, he would be the first openly gay person to fill a Cabinet-level foreign policy post. Grenell previously served as U.S. spokesman at the U.N. under former President George W. Bush's administration. […]
The appointment of Grenell could begin to ease concerns by the gay community about Vice President-elect Mike Pence's positions on same-sex marriage during his time as Indiana governor.
Richard Grenell, 50, who served as spokesman to four US ambassadors to the UN under President George W. Bush, would be the first openly gay American to be UN ambassador.
Grenell has been a critic of the Iran nuke deal and slammed the Obama administration, including then-Secretary of State Hillary Clinton, for failing to put Boko Haram on the terror list.
Grenell is pro-Israel.
While Grenell signed an amicus brief urging the Supreme Court to legalize same-sex marriage, he has also praised Trump for 'embracing' the LGBT community–because Trump held an (upside down) LGBT for Trump rainbow flag.
No other Republican Presidential nominee in history has embraced the LGBT community in such a loud and proud way. And yet, the moment was barely reported by the media despite the fact it happened in front of the traveling press corps accompanying Mr. Trump. Political reporters, not unsurprising, largely failed to write on the moment where a Republican challenged their negative media stereotype.
[…]
While it has been mostly unreported, Mr. Trump has embraced the LGBT community like no other GOP nominee in history. His rainbow flag waiving in Colorado was only the latest sign of his continued support for gay equality. Whatever happens on November 8, 2016 in the presidential race, Mr. Trump has forever changed the Republican party's support for LGBT equality and future Republican leaders will have a difficult time not meeting the new standard.
Grenell also on Monday retweeted Charlie Kirk of Turning Point USA who called Trump the "most pro LGBT incoming president ever."
Trump will be the first president to enter office unopposed to gay marriage and rights. Most pro LGBT Incoming President ever. #TrumpRiot

— Charlie Kirk (@charliekirk11) November 14, 2016
Over the course of the past year and a half, however, Trump has said he would appoint justices that would overturn same-sex marriage while also trying to insist that gay marriage is 'settled law', voiced support for the anti-LGBT Religious Freedom Restoration Act, chose the most vociferously anti-LGBT state-wide lawmaker in America as his running mate, hired a White House chief of staff who oversaw the most anti-LGBT party platform in history, hired a white supremacist and homophobic blog editor as his senior strategist, is considering hiring a host of anti-LGBT bigots for other key cabinet posts, and chose as the leader of his domestic transition team a hate group leader who believes in curing gay people of their gayness.
Grenell was hired in 2012 as a foreign policy and national security spokesman for Mitt Romney's campaign but  resigned quickly after he assumed the post due to pressure from social conservatives. 
Grenell also has a history of sexist tweets, as many have pointed out.
Grenell, being considered for US Ambassador to the UN, accused @KatyTurNBC of sleeping her way to the top: https://t.co/Sn63JLx2Zg https://t.co/USybrh7n2c

— Jon Favreau (@jonfavs) November 14, 2016
And here's the tweet. https://t.co/Eh8FjViidP

— Jon Favreau (@jonfavs) November 14, 2016
[Photo via Richard Grenell]