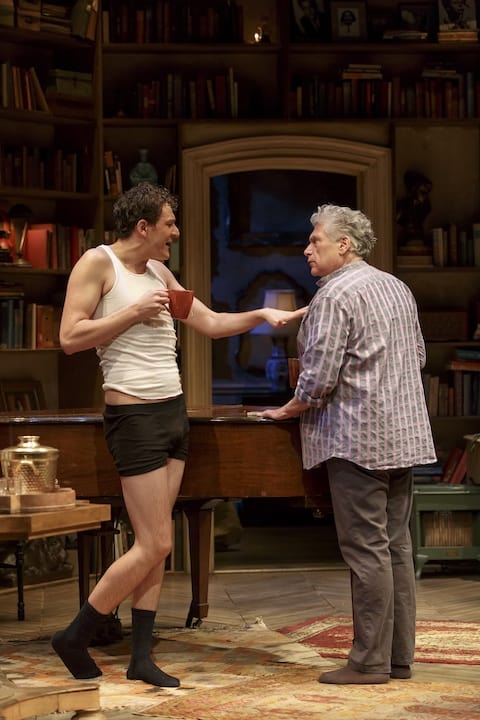 Before Twitter hashtags and YouTube confessionals, gay men passed down their oral histories face-to-face (or in more…intimate situations). Maybe you learned about Stonewall or heard firsthand of personal losses to AIDS from a lover or mentor; maybe you're more often the one with stories to tell. For any community outside the mainstream, these generational games of telephone are vital to survival.
If there were one voice associated with the past 50 years of gay history, it may very well be Harvey Fierstein's signature gravelly rasp — cynical, campy, and not easily forgotten. In Gently Down the Stream, a new play by Martin Sherman that opened at the Public Theater April 5, what begins as an online hookup between 60-something Beaugard (Fierstein) and 28-year-old Rufus (Gabriel Ebert) results in a sort of oral history project — and a years-long relationship.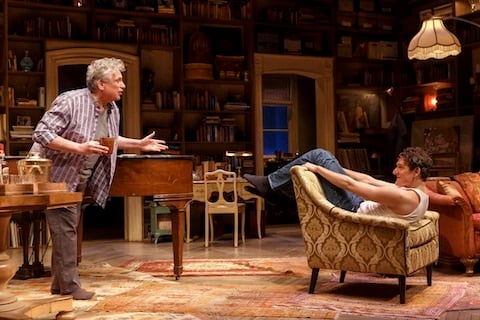 Off the bat, this unlikely connection hinges on Rufus' hunger for Beau's past. As the curtain rises on Derek McLane's bookworm set, Rufus is asking after Beau's time as an accompanist for Mabel Mercer, a famed London-born cabaret singer whose music punctuates director Sean Mathias' wistful production. Beau is self-conscious of his age and hesitant to speak on the past — why does this kid want to know, anyway? "I thought I arranged for a fuck, not an interview," he vaguely protests.
Soon enough, though, Beau is indulging Rufus' curiosity by sitting for his camera, and scenes of their escalating romance are punctuated by monologues Fierstein delivers to the audience — a sort of portrait of the pianist as a young(er) man. Rather more formulaic than dramatic, the interludes connect only tangentially to the romantic plot, which itself is somewhat uneventful aside from the introduction of a third, even younger man.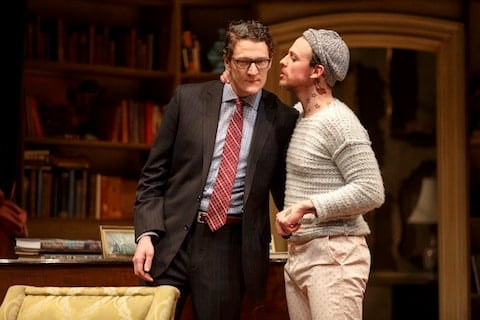 But Fierstein is a consummate storyteller, and these are certainly tales that bear repeating with a fresh sense of humanity behind them, even if you've heard many of the same sort before. And Beau has a lot to impart; he not only had a lover who died from AIDS (as so many did), he had another who died in the tragic arson at New Orleans gay bar the UpStairs Lounge (the subject of another off-Broadway show just down the road).
Oh, and he happened to call Larry Kramer an old friend, and "Jimmy" Baldwin more than just that.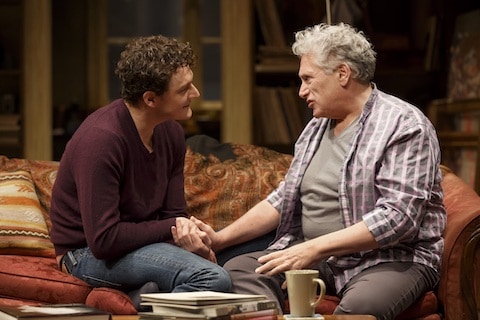 If the breadth of Beau's experience feels over embellished, Sherman's endeavor to survey the last half century of gay history brings into sharp relief how far we've come, and examines what that journey means to men of different generations. Such progress is a mixed bag for Beau, who feels almost nostalgic for the vigor of struggle and questions what's lost when the outsiders are finally invited in.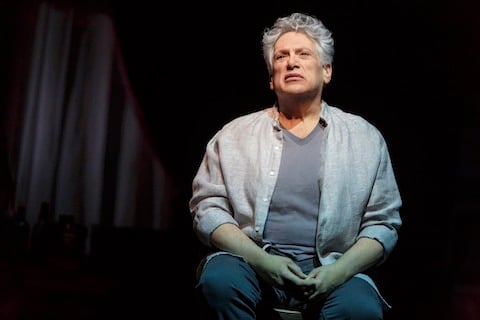 Looking back in his twilight years, Beau sees a past littered with ghosts. Though his scars make him the man he is, the struggle for change — and even achieving it — is as bittersweet as the passage of time. The best we can do is keep telling our stories — and make sure others keep listening.    
Follow Naveen Kumar on Twitter: @Mr_NaveenKumar (photos: joan marcus)