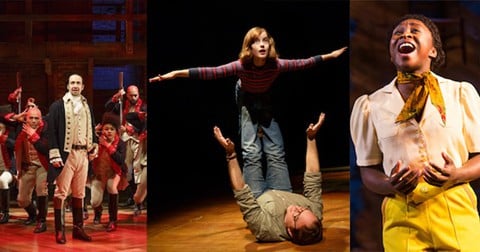 It's a strange thing to sit in darkness and ask others in the room to play pretend. Like other activities we enjoy in the dark, theatre can propel us out of body, making us forget who we are — or it can do the reverse, forcing us to see ourselves in new ways. This year, the best shows managed to do both. From exploding the mysteries of love and sex to rewriting history and investigating the way we live now, these were my Top 10 plays and musicals of 2015.
10. The Absolute Brightness of Leonard Pelkey: The 14-year-old missing boy at the center of this solo play, written and performed by Trevor Project cofounder James Lecesne, was one of the most inspiring characters this year — and he didn't even appear onstage. In a landmark year for LGBT rights and visibility, Lecesne's portrait of a precocious kid who refused to hide his true colors reminded us what we're fighting for.
9. An American in Paris: This airy and imaginative staging of the classic 1952 movie is a delight for many reasons — including its Gershwin tunes, Christopher Wheeldon's stunning choreography (for which he won a Tony), and the graces of its young stars, Robert Fairchild and Leanne Cope. Playwright Craig Lucas manages to carve out a rich story from the thinly plotted though iconic film.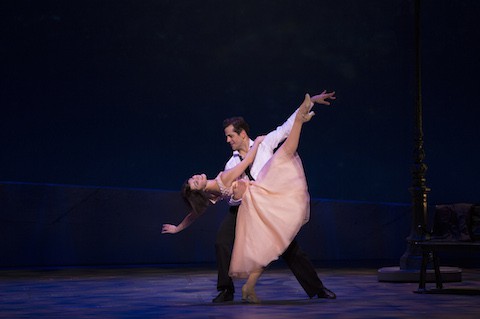 8. Steve: Mark Gerrard's snappy and true-to-life comedy dramedy about a group of New Yorkers aging past their #squadgoals is one of this season's several plays examining the new state of gay experience. The force of its impact is surprising only insofar as Gerrard achieves it so effortlessly, with help from Cynthia Nixon's assured direction and the cast's equally fine handling of easy repartee and painful loss. (A couple dozen musical theatre jokes never hurt anyone, either.)
7. The Color Purple: Director John Doyle's stripped-down revival of the musical based on Alice Walker's seminal novel is proof that good storytelling doesn't need a lot of bells and whistles to ring loud and clear — particularly in the hands of a star as skilled and radiant as Cynthia Erivo. Her 11-o'clock number alone is worth the price of admission; fortunately, the same is true of her entire performance.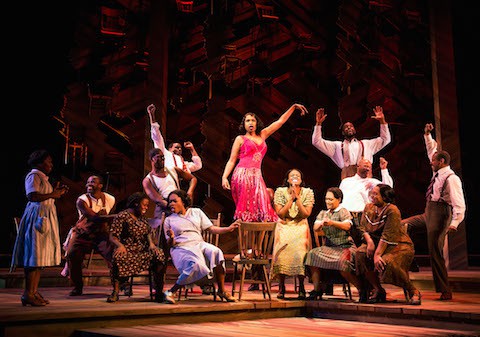 6. Skylight: Stephen Daldry's hyper-realized production of David Hare's 1995 drama, about the bubbling up of a spoiled affair, was searing in its emotional clarity. The performances by its marquee leads — Bill Nighy's frenetic and exacting, Carey Mulligan's simmering and restrained — were among the best of the year.
5. The King and I: Bartlett Sher's lavish and transporting revival for Lincoln Center Theatre reinvents what is, in many ways, a troublesome classic. This alone is no small feat, and with help from a top-tier design team and an extraordinary ensemble, the production allows you to see the familiar story in a new light. Oh, and: Kelli O'Hara, Kelli O'Hara, Kelli O'Hara.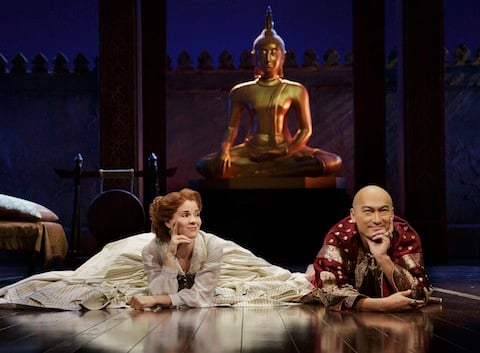 4. Constellations: Nick Payne's engrossing and boldly conceptual drama about love and possibilities was playful, thought-provoking, and stunningly acted by Jake Gyllenhaal and Ruth Wilson. By questioning the notion of linear time and allowing the story to unravel in multiple directions at once, Payne's play pushed audiences to think beyond the present moment and consider new dimensions of meaning. (Whoa.)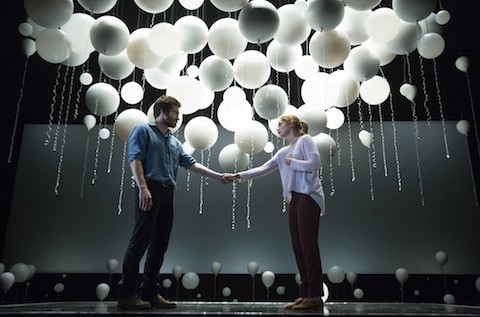 3. Hamilton: In what will undoubtedly be known as the year of Hamilton, I may be lambasted by the juggernaut musical's legion of devoted fans for placing it anywhere other than No. 1 on this list. And the hype is well warranted: Lin-Manuel Miranda's hip-hop opus is a mind-boggling in its intelligence, daring, and sheer ability to entertain. Now, raise your hand if you've got the soundtrack memorized (and/or are waiting until 2017 to even try getting tickets).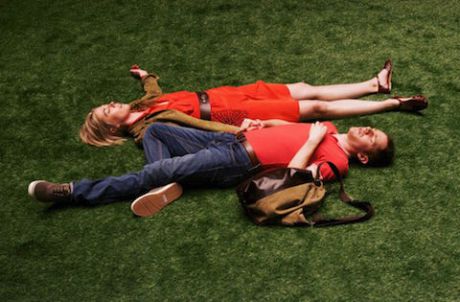 2. Cloud Nine: Caryl Churchill's seminal play about sexuality and desire received an intimate and exceptionally fine-tuned revival at Atlantic Theatre Company. Staged in the round by the playwright's longtime collaborator James Macdonald, the production mined each moment of the unconventional drama to reveal its every insight about the human condition — the result cut straight to the core.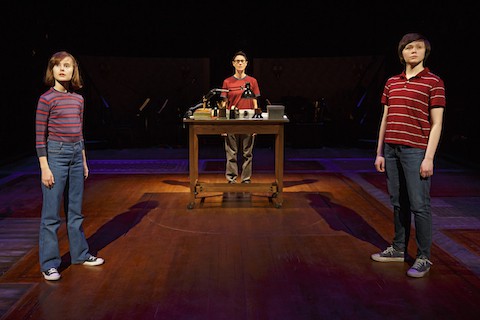 1. Fun Home: The groundbreaking musical adaptation of Alison Bechdel's graphic memoir, with a score by Jeanine Tesori and book by Lisa Kron, is one of the most affecting and innovative shows to open on Broadway in years. (Since I didn't catch its off-Broadway premiere at the Public Theatre last year, I have the honor of placing it at the top of my list for 2015.) With dynamic direction by Sam Gold and a host of exceptional performances from vets and newcomers alike (remember that time an 11-year-old stole the Tony broadcast?), Fun Home infuses the medium with entirely new possibilities.
Recent theatre features…
Cynthia Erivo Soars in Broadway's 'The Color Purple' with Jennifer Hudson and Danielle Brooks: REVIEW
Al Pacino Opens in 'China Doll' on Broadway: REVIEW
Andrew Lloyd Webber's 'School of Rock' Musical Blares Onto Broadway: REVIEW
George Takei Talks Racism, Coming Out, and Fulfilling His Life's Mission on Broadway: INTERVIEW
Bruce Willis and Laurie Metcalf Open in 'Misery' on Broadway: REVIEW
Taylor Mac Talks Gender, Acting, and Groundbreaking New Play, 'Hir' —INTERVIEW
Follow Naveen Kumar on Twitter: @Mr_NaveenKumar (photos: matthew murphy, paul kolnik, joan marcus, doug hamilton )