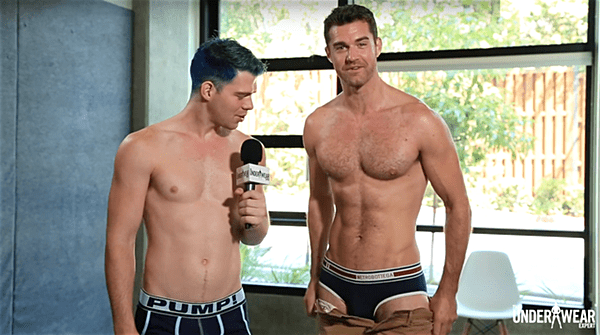 If you like guys with hairy chests you'll likely enjoy the latest installment of The Underwear Expert's popular web series, "Boxers or Briefs?"
For those unfamiliar, the series features host MarkEMiller interviewing various categories of men to find out about their underwear preferences. He also puts on a little bit of a peep show for viewers, having his interviewees strip down to their skivvies.
And this week it's all about guys with fur.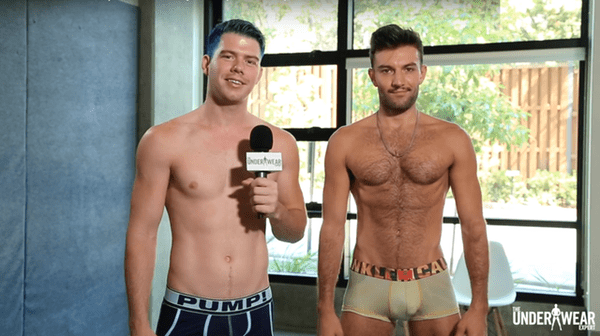 Previously, UE has talked with cat lovers, Pokemon Go players, tatted up guys, hot yogis, shirtless fitness instructors, dog lovers, naked Tom of Finland models, shirtless parkour athletes, Democratic primary voters, dodgeball players, WeHo kickball players, DJs, dancers, CrossFit-ers, male models, and men on the street in Hollywood, WeHo, and Santa Monica about what they like to wear under their shorts.
Watch, below.