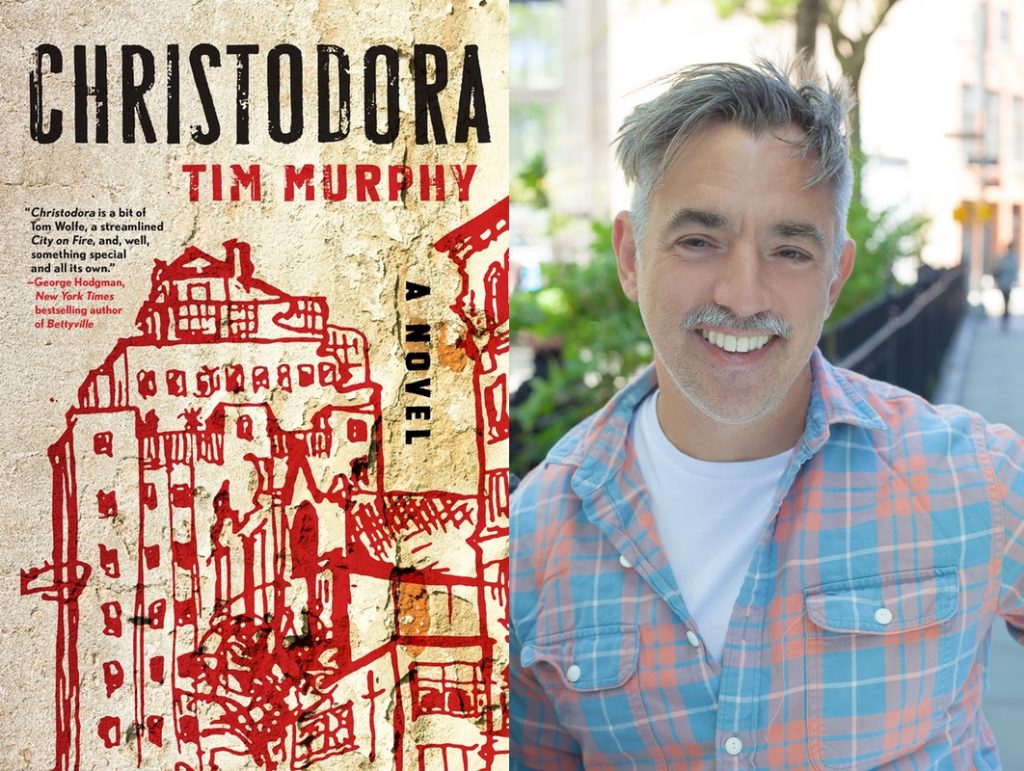 Our audio reading series is back this week with Tim Murphy's new novel, Christodora. Towleroad readers might recognize Murphy's name – he's a widely-published journalist and often writes about issues of health and wellness. He has written on HIV/AIDS for more 20 years and penned a major article for New York magazine as the U.S. and its LGBT community were just getting to know Truvada (PrEP). He has also published here on Towleroad.
It's not a surprise then, that Murphy's Christodora tackles similar issues, described by the Washington Post in a rave review from Garth Greenwell as "the legacy and costs of AIDS and the activism that arose to meet it."
Added Greenwell: "Murphy's novel is one of the few serious attempts I've encountered in literature to explore the crisis of meth addiction among gay men. Drug use inspires the finest writing in 'Christodora,' and Murphy writes of addiction with sympathy and pathos."
All of those elements appear in the passage Murphy has chosen to read for Towleroad.
Murphy told us:
"Christodora" follows three generations of a downtown New York City bohemian family whose lives are buffeted by mental illness, addiction, tons of sex, the art scene, bitter estrangements, the challenges of adoption–and, most of all, the AIDS epidemic, which was first identified in NYC in the spring of 1981. The novel extends all the way to 2021, but it actually starts in the middle, the weekend before 9/11 in 2001, then moves both backward and forward in time, so that present, past and future are always bleeding into one another. Gay and straight characters cross paths in the novel in ways they could not have possibly anticipated.
The section I'm reading here, "Darkest Hours," is set in 1992, at the height of the AIDS epidemic. Hector Villanueva, the heartthrob Puerto Rican gay public health official turned AIDS activist, has just lost his longtime lover, Ricky, to the disease, when he gets a midnight visit from a drunk, coked-out fellow activist, Chris Condello. This is one of the raunchier and more debased sections of the book, so I'm happy to be reading it here on Towleroad!
LISTEN (warning: graphic):
[soundcloud url="https://api.soundcloud.com/tracks/283657224?secret_token=s-ntDfS" params="auto_play=false&hide_related=false&show_comments=true&show_user=true&show_reposts=false&visual=true" width="100%" height="450″ iframe="true" /]
Christodora is available on Amazon.


Disclosure: If you buy something through hyperlinks to supporting retailers, we may get a small commission on the sale. Thanks for your ongoing support of Towleroad and independent publishing.