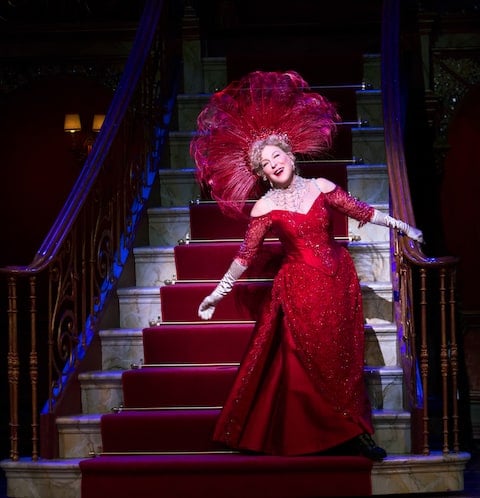 In case you thought otherwise, Bette Midler does what Bette Midler wants.
Accepting Best Leading Actress in a Musical for Hello, Dolly!, the icon made up for not performing at the ceremony with a speech so long, the exit music played right through it…and she kept going, honey! If you tuned in to see her sing, producer Scott Rudin would still like you to pony up and get in line at the Shubert.
https://www.youtube.com/watch?v=hmpARAYzbWA
Aside from Ms. Midler's epic filibuster and a handful of other high points, this year's broadcast was something of a study in confusion. Kevin Spacey joked openly about being closeted without coming out, and more than a few musical numbers likely left viewers scratching their heads rather than clicking for tickets. Here's everything else you need to know about Broadway's big night.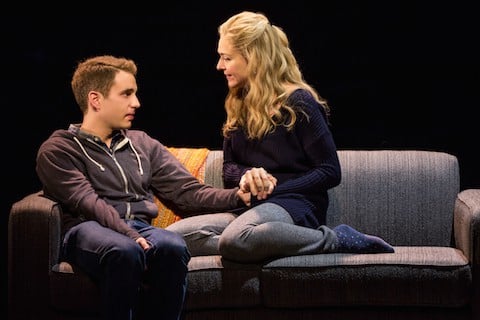 Dear Evan Hansen was the big winner. The show about an anxious outcast, who finds himself caught in an elaborate lie, took home the trifecta of Best New Musical, Best Score for Benj Pasek and Justin Paul (who also composed La La Land, but don't hold that against them), and Best Book for Steven Levenson. Rachel Bay Jones, who plays Evan's mom, also took home a very well-deserved win for Best Featured Actress.
Ben Platt was anointed a Broadway star for his performance as Evan Hansen. Screams erupted at every mention of his name, never mind following his win for Best Leading Actor or his stirring performance of "Waving Through a Window." The 23-year-old Pitch Perfect star also had the advice of the night for kids watching at home: "The things that make you strange are the things that make you powerful."
https://www.youtube.com/watch?v=IOKdirRUHN0
Can I get an amen, Kevin Spacey? The House of Cards star might have taken Platt's words to heart, rather than deliver a self-defeating opening number about how many previous hosts must have turned down the gig. He also might have spared us the winking closet jokes and the cringe-worthy moment when he put on a mock-fey voice in the feeblest of #nohomo's. You're hosting the Tonys! It might be time.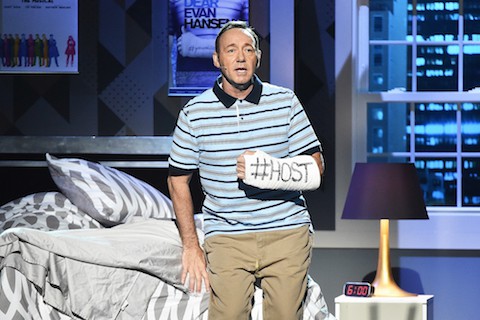 In an unusual but totally fitting development, it was the Best Direction awards that served up the night's biggest drama. Though Dear Evan Hansen swept most major categories, director Michael Greif, a four-time nominee also represented this season with War Paint, was passed over. Christopher Ashley won for his decidedly understated work on Come From Away, the hit show's only win. In another surprise, Rebecca Taichman won for her brilliant direction of Indecent, a play she helped conceive with Pulitzer winner Paula Vogel.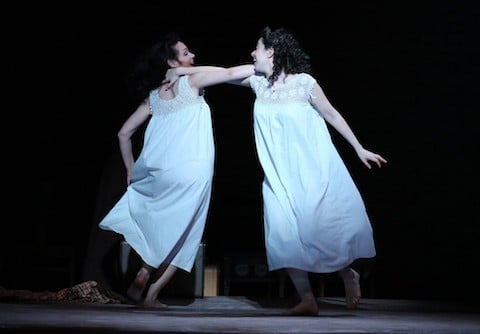 Outside the musical categories, Tony love was spread out among a number of shows, with most taking just one or two. J.T. Roger's drama Oslo, about the Middle East peace accord, took home Best Play, with Michael Aronov winning Best Featured Actor. Laurie Metcalf's win for Best Leading Actress in A Doll's House Part 2 was the sole win for the night's most nominated new play.
Cynthia Nixon made a powerful tribute to the resistance accepting Best Featured Actress for one of her performances in The Little Foxes, in which she and Laura Linney trade roles each night. "Eighty years ago, [Lillian Hellman] wrote, 'There are people who eat the earth and eat all the people on it, and other people who just stand around and watch them do it.' My love, my gratitude and my undying respect go out to all the people in 2017 who are refusing to just stand and watch them do it. Thank you."
https://www.youtube.com/watch?v=Z930RxXk4Kw
Follow Naveen Kumar on Twitter: @Mr_NaveenKumar
(photos: julieta cervantes, matthew murphy, theo wargo/ getty, carol rosegg joan marcus)