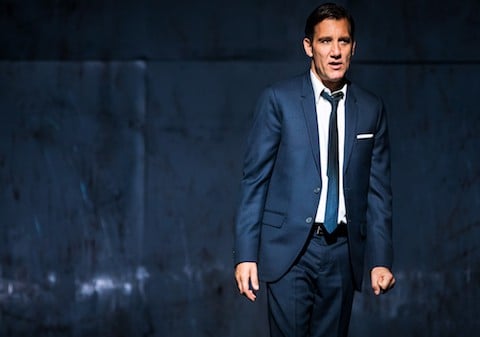 When David Henry Hwang's modern riff on Puccini's Madama Butterfly arrived on Broadway in 1988, it became a sensation. Even once the deception at the heart of M. Butterfly ceased to shock, audiences were fascinated by the true story that inspired it, of a French diplomat who fell in love with a Peking opera singer, not knowing (spoiler alert) that she was truly a man. Julie Taymor's revival, which opened last night at the Cort Theatre, delivers some of the director's customary flourish, but the story underneath, significantly revised by Mr. Hwang, feels hollowed out and robbed of its bite — and not because the cat is no longer in the bag.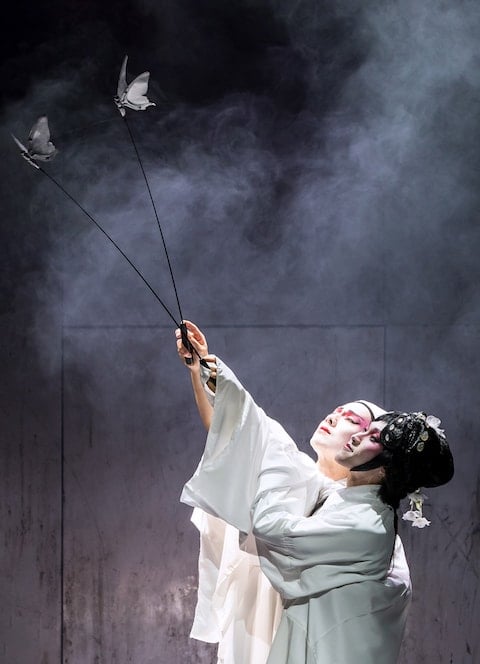 Some three decades after its premiere, the threads running through Hwang's play — gender identity, sexuality, racial geopolitics, and most prominently in the original text, misogyny — exist in a very different context. We argue incessantly about them on Twitter, pausing only to march over them in the streets and occasionally to breathe into a paper bag. Perhaps now would not be the best time to meet the OG Rene Gallimard, who's fear of women subsides only when he feels full domination over them. That Gallimard would have belly-flopped onto Broadway only to realize the pool is empty. With these headlines? Has he no shame?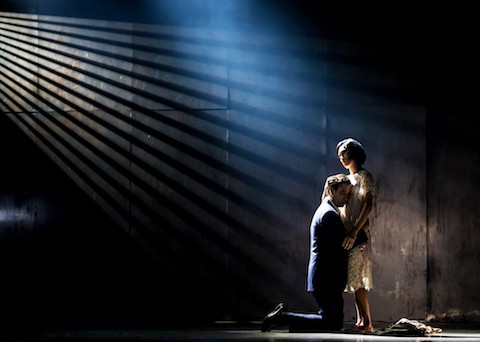 Well, yes and no. The emperor has new clothes, or rather, a different sort of wool pulled over his eyes. Instead of being a closet cad, shy about his true desire to subjugate women but no less turned on by it, this Gallimard seems more explicitly a closet case, and quite a gentleman at that, especially as embodied by a charming Clive Owen. He's gone from a man who occasionally indulged in a little locker room talk, to one you might find trying not to peer over at your towel. Vulgar attitudes toward women, such as they are here, are entirely relegated to Gallimard's best friend and foil Marc (Looking's Murray Bartlett, sans mustache).
All this makes for a more palatable, but far less provocative and cohesive M. Butterfly.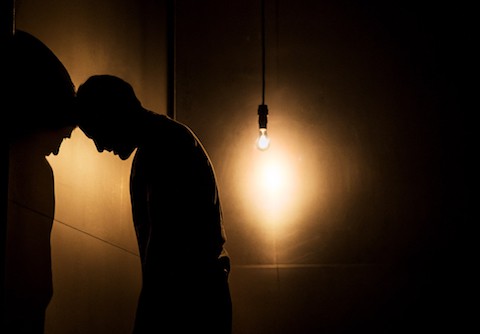 Addressing us from a cell on the outskirts of Paris where he's been imprisoned for treason, Gallimard takes us back to his diplomatic post in 1964, to recall how he met the "Perfect Woman" in Peking who caused his downfall. Song, embodied with nimble grace by Jin Ha, at times interjects with her side of events that he'd rather push aside, like her meetings with a communist agent to pass on intelligence she learned from her Western beau. The new revision grants Song a bit more agency and one hell of a different backstory, one that makes Gallimard's delusion to her true sex all the more wild to wrap our heads around.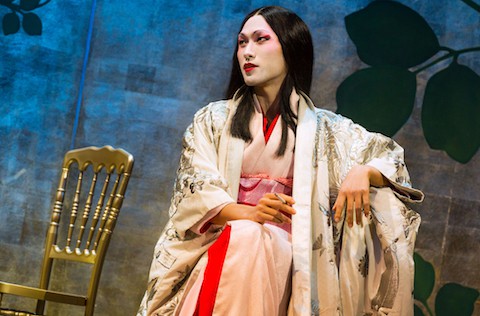 But the real dissonance comes at the moment of reckoning. There's a certain easy parallel between the racial and sexual politics in the original text — Gallimard believed Song was a woman because his desire fed so gluttonously on the submission of an Eastern woman to his Western male dominance. It's what Song ultimately describes as the West's "international rape mentality towards the East." But with those themes largely stripped from the preceding story, such that their relationship largely consists of exchanges in romantic cliches worthy of Miss Saigon, one hardly knows what to make of it all in the end.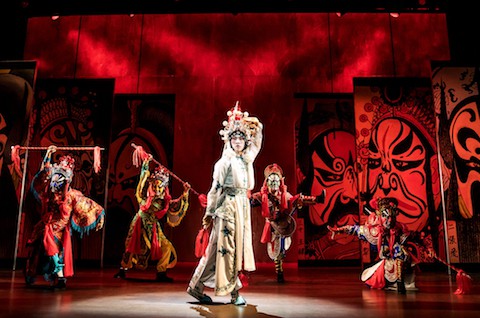 Returning to Broadway for the first time since the debacle of Spider-Man: Turn off the Dark, from which she was fired in part for hemorrhaging money into an overly elaborate production, Taymor takes a downright modest approach to physical staging. It's possible to argue that scenic designer Paul Steinberg's folding mobile panels are meant to evoke the frailty of illusion; it's also not inaccurate to describe them as flimsy. Still, Taymor's direction is fluid and often quite beautiful, particularly during scenes in the Chinese opera (choreography is by Ma Cong).
In teasing queer desire to the fore, Hwang has necessarily tidied up the play's frank and insightful look at dark underpinnings of straight male sexuality. But uncomfortable though they may be to interrogate, doing so could hardly be more urgent.   
Follow Naveen Kumar on Twitter: @Mr_NaveenKumar
(photos: matthew murphy)