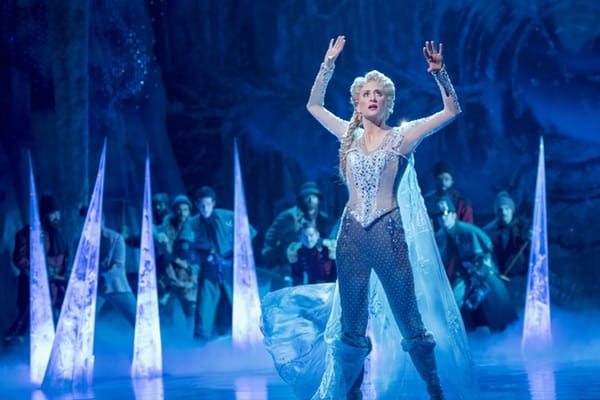 Splashy pop musicals SpongeBob Squarepants and Mean Girls led the 2018 Tony Award nominations with 12 nods each, but not every big brand name came out on top. Disney's Frozen eked out a Best Musical nod in a race with sparse competition, but was largely left out in the cold with just three nominations (and none for its leading ladies).
In the play categories, Amy Schumer scored a nod for Steve Martin's comedy Meteor Shower, but many of the season's other big names were passed over, including Captain America Chris Evans, whose Lobby Hero co-stars Michael Cera and Brian Tyree Henry both landed Featured Actor nominations.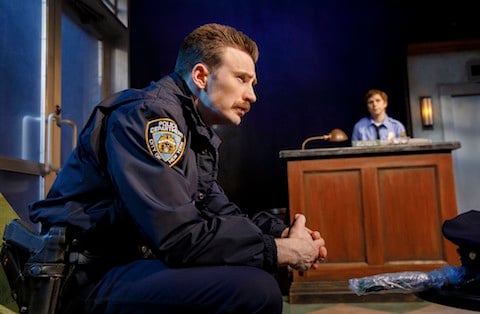 Here were the morning's biggest snubs and surprises.
Frozen's Frosty Reception
While Disney's latest big bet fell flat with critics, many expected to see Patti Murin and/or Caissie Levy recognized for their turns as Anna and Elsa, respectively. Both were eligible in the Leading Actress in a Musical category, for which six of their competitors were nominated — indicating there was a tie for the final slot, and neither one of them were up for it.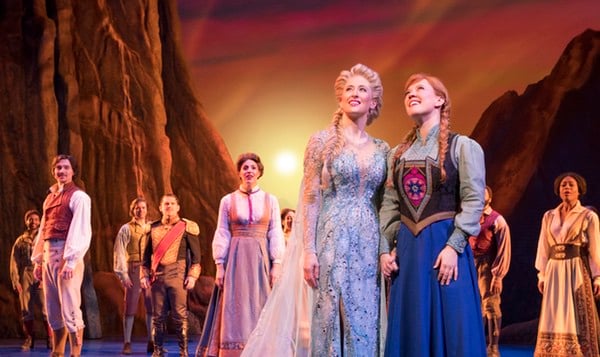 The show's only nods aside from Best Musical were Best Book for Jennifer Lee and Best Score for Kristen Anderson-Lopez and Robert Lopez. The physical production and cast were totally shut out, which make its chances for victory in any category slim to none.
Jukeboxes, Not So Fetch
It's no surprise that Jimmy Buffett's largely derided Margaritaville musical is MIA (likely with its feet up in the sun, already bombed before noon). The Donna Summer musical Summer also met with harsh reviews, but two of its three Donnas, LaChanze and Ariana DeBose, scored nominations for their turns as the disco diva.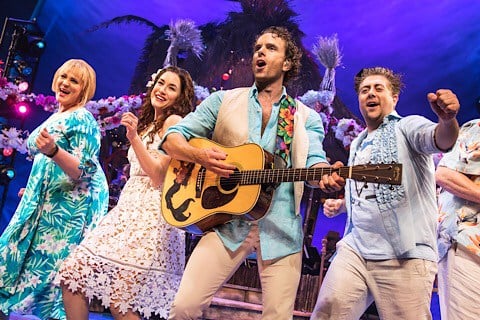 Sorry, Glen Coco
Stiff competition meant a number of deserving performances were crowded out, including Mean Girls' Barrett Wilbert Weed (Janis), Kate Rockwell (Karen), and Kerry Butler (Cool Mom et al.). Only Hailey Kilgore from Once on This Island landed a nomination for her performance, leaving a stellar company of supporting players out of the races.
Stars Clouded Over
In the play categories, Hollywood leading men considered in contention were largely cast aside. Chris Evans earned strong reviews for Kenneth Lonergan's Lobby Hero, but his co-stars Michael Cera and Brian Tyree Henry likely crowded him out of the Featured Actor category. Joshua Jackson, who learned ASL to sign and speak his entire performance in Children of a Lesser God was likewise left off the Best Actor race. Only his co-star Lauren Ridloff was nominated from the revival.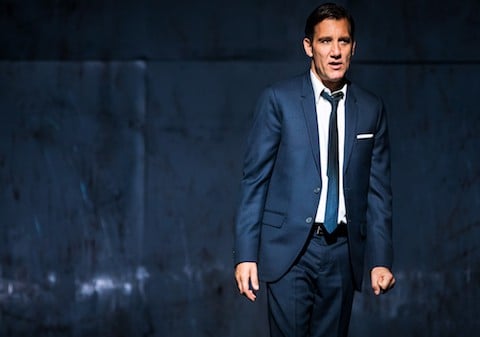 Less surprising was the absence of Clive Owen (M. Butterfly), John Lithgow (Stories by Heart), Uma Thurman (The Parisian Woman), and Olivia Wilde (1984), all in plays that were passed over all together.
Recent theatre features…
In 'Transfers,' a Shot at Privilege Means Reckoning with Stacked Odds: REVIEW
Time's Up? Not So Fast: 'Carousel' Is Back on Broadway: REVIEW
Get in, Losers: The 'Mean Girls' Musical Is Fun as Hell: REVIEW
In 'Three Tall Women' and 'Yerma,' Stunning Portraits of Women on the Verge: REVIEW
Chris Evans and Michael Cera Are Men in Uniform in Kenneth Lonergan's Superb 'Lobby Hero': REVIEW
Andrew Garfield and Nathan Lane Star in Electrifying 'Angels in America': REVIEW
A Slushy 'Frozen' Opens on Broadway: REVIEW
Jimmy Buffett Serves up 'Margaritaville' on Broadway, Tequila Goggles Sold Separately: REVIEW

Follow Naveen Kumar on Twitter: @Mr_NaveenKumar
(photos: deen van meer, joan marcus, matthew murphy)